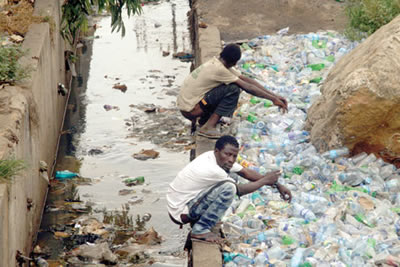 When one of the two public toilets in Katapor, a town in the Ga West Municipal Assembly exploded in 2019, it deprived hundreds of residents a place of convenience but more dangerously threatened the lives of community members who depended solely on the facility.
It could have turned fatal if the accident occurred with occupants at the time.
Oblitey Commey, an eye witness narrated how the two toilet structures built by an NGO in the 1980s has served the community well as residents of adjourning towns also relied on it.
Most people in the Ga West Municipal Assembly practiced Open Defecation (OD).
According to a 2015 UNICEF report, 122 million people practice OD in West and Central Africa.
In Ghana, the story isn't different as some communities mostly rural practice open OD leading to high rate of diarrhoea, cholera and typhoid.
Ghana is ranked second after Sudan in Africa for open defecation, with only 14% of the population with access to improved sanitation facility, sadly with children as the worst culprit of OD.
In the Ga West Municipal Assembly, most school girls skipped school due to the absence of decent toilet structure and sanitation related diseases were rampant.
"I remember in school, the girls missed classes when in their periods because we had no toilet which affected studies, " Samuel Gyabah, a sanitation ambassador and founder of Sanitation company, Samalex Solutions said in an interview.
Beatrice Agbelenyo, an Assembly member of Dedeman Electoral Area also in the Ga West Municipal Assembly narrates a near fatal incident while trying to access the only public toilet in the area.
"I got there and saw a dangerous snake loitering around. In shock I returned home and decided never to use the place. Somehow I started practicing open defecation".
But the situation is changing after the government in 2016, introduced the Greater Accra Municipal Assembly (GAMA) Water and Sanitation project to provide toilet facilities for deprived communities on subsidy.
Currently 4000 toilets have been built in the area ridding residents off open defecation and related health cases.
The GAMA project with support from donors since launching has ensured that many communities and schools own safe toilet facilities to reduce OD.
In the Northern Region where open defecation is known to be widespread (About 70% practice open defecation), a government initiative at its nascent stage hopes to help matters.
The initiative was preceded by a sanitation summit held earlier this year for the four northern regions with an expectation to improve sanitation related issues in the regions.
This move isn't to turn a blind eye on strides the region has achieved over the past 3 years in eliminating OD as there's still more to be done.
These are but a few examples of government's and stakeholder's effort to eliminate OD. However, experts say progress has been slow against the backdrop of meeting the SDG goal 6.2 which has a target for all countries to reach every individual with proper sanitation amenities and eliminate OD by 2030.
Ghana's Environmental Sanitation Policy (1999) stipulates that by 2020 at least 90 percent  of households should have access to acceptable domestic toilet structures while the remaining 10 percent should have access  to  hygienic public toilets. The revised version of this same policy (2009) entreats district assemblies to promote the construction and use of household toilets including the conversion of pan latrines to approved types.
The UNICEF Representative in Ghana, Ms Anne-Claire Dufay, says that although the country is putting in work, if it really wanted to achieve the Sustainable Development Goal (SDG) target 6.2, then it needed to get to zero per cent, which required immediate action.
First off, there should be a conscious effort to inculcate behavioral change through education among citizens via a concerted and consistent effort from the National Commission for Civic Education, Municipal Assemblies, the media among others.
Although unavailability of a safe place of convenience is a major contributory factor, most open defecators do so because they observed from older people or others while growing up and so see nothing wrong with it. For such persons providing a toilet facility does not stop them from the practice. What they need is a complete change of mind about the subject.
The national  environmental sanitation policy of 1999 says by 2020 atleast  90 percent households should have access to acceptable domestic  toilet while the remaining 10 percent  has access to  hygienic toilet. The revised 2009 says district assembly shall promote the construction and use of household toilet including the conversion  of pan latrine to approved  types.
Most of the communities with high OD rates are underprivileged and cannot afford a toilet facility even with government subsidy. For these groups of people, an initiative to get them to build their own structure from discarded building materials and have government /private institutions install the toilet for free should be initiated.
A nationwide education should be embarked on to change people's perception about toilet facilities and the need to factor it in building plans as many build with no regard for toilets.
Strict enforcement of hefty fines from OD perpetrators should be enacted with a conscious effort to use accumulated cash in building free toilets for underprivileged communities
Since children pick habits at an early age during socialization, a comprehensive guide or course should be inculcated into lessons to imbibe good sanitation practices among them.
Additionally, Sanitation clubs should be established in schools to encourage students to adopt safe sanitation practices.
Private entities and business people should augment government's efforts by investing in advanced sanitation equipment and technology at affordable prices.
Pockets of success stories inundate the media here and there but without a well- thought-out plan and effective effort to tackle the challenges associated in ending open defecation and open defecation itself, Ghana's target to meet the SDG goal 6. 2 will only remain a dream.
By Pamela Ofori- Boateng
This article was produced as part of the People for Health (P4H) project being implemented by SEND Ghana, Penplusbytes and the GNA with the aim of reducing inequities in the delivery of health services through the promotion of good governance practices of accountability, transparency equity and participation.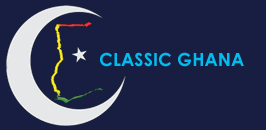 Latest posts by Classic Ghana
(see all)