It would be recalled that on the 21st of March, 2020, President Nana Addo Dankwa Akufo-Addo closed the borders of Ghana as part of preventive measures against the importation of the novel coronavirus.
Fortunately and unfortunately for Ghanaians, whilst this measure reduced our imported cases of the virus it also trapped some Ghanaian entertainers abroad. Most in areas where the COVID-19 pandemic is widespread.
Scores of debates have gone on via social and mainstream media on the need for government's intervention in getting these individuals back into the country.
Ghanaian actress and media personality, Gloria Sarfo speaking to the issue has appealed to the government to extradite these Ghanaians trapped outside our borders.
In an interview with Happy98.9FM's 'Ayekoo After Drive' Producer, Mercy Bee, the actress said, "The government opening our borders temporarily for Ghanaians stuck outside to return may be problematic, but if the government can go for them just as other countries are doing then, I think that is feasible".
She agreed that opening the borders could jeopardize the safety of Ghanaians even if it was momentarily. "Even with our borders closed, people find their way into the country and tested positive for the virus".
The actress acknowledged that the likes of Sarkodie, D-Black and Pappy Kojo have been missed by Ghanaians. "It is worth it if the government extradites them because it is the civil right, but it should be done accordingly", she reiterated.
Gloria emphasized on the fact that, these persons can be kept under compulsory quarantine upon their return. She said, "At least they will feel good being quarantined in their own country than being elsewhere".
Musicians trapped outside Ghana include, rappers, D-Black, Sarkodie, Pappy Kojo and Agbeshie.
Sarkodie in a recent tweet pleaded with the President to open the borders for just 2 days to allow for the return of citizens trapped outside the country. But some Ghanaians have seen his comments as selfish and a joke.
Some have reasoned that even tons of Ghanaians trapped in China, when the virus was at its peak were not extradited on the basis of utilitarianism so why does he think such an exception would be made for him and the other few to jeopardize the safety of the entire country.
Source: etvghana.com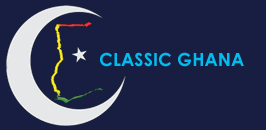 Latest posts by Classic Ghana
(see all)