26-year old Yakubu Imoro as he wants to be called to protect his identity is from Northern Ghana.
In 2015, just aged 22 he accepted to join the extremist group, Islamic State in Syria.
His recruitment was done online via Facebook just after completing high school and unable to secure a job.
Imoro revealed that he was promised an unspecified amount of money and accommodation if he were to join the group.
Imoro said "You know at that time I was used to almost email, Yahoo and stuff. So the message was like accommodation money and everything will be provided for you. Because at that time my main aim was to get money. I was not forced but I was willing, I wasn't forced."
Just days away from traveling out of Ghana, Imoro watched an anti-extremism program on a local TV channel, and changed his mind.
He told DW TV that TV program on TV3 saved him from joining IS in Syria. Imoro seems to understand why many young people like him are becoming vulnerable.
"You see it is education that we are lacking, when there is annual education, sensitization, I think all these things would be solved, globally," he said.
Fighting radicalization
The group whose program Imoro watched on TV, that stopped him from leaving the country to join IS, is the West African Center for counter-extremism.
Mutaru Mumuni Muktar who heads the group said it has been able to stop over 50 young people like Imoro from joining IS within couple of years in Ghana.
His group engaged in periodic visits to communities to interact with young people to help helped avoid being radicalized.
Muktar gave details about how such efforts to prevent people from being radicalized take place.
"If someone is significantly influenced by religious doctrines or religious ideals, negative religious ideals, we come from the perspective of religion.
What are the counter messages, the counter narratives that can help this person get out of this, free of mentality that violence is legitimate tool to express themselves and they see ISIS as an attractive force for them.
If you look at issues of marginalization, dysfunctional social backgrounds, or people who come from purely backgrounds that have cultural violence or criminality, we want to look at other approaches to countering this to help this person regain his focus and living positively in society."
Muktar's group has reached out to almost 1,000 young people so far with it's message but wants to do more.
Counselling and job opportunities will help he said with the support of the government and other groups.
The emerging threats
The West African sub-region is becoming vulnerable to militant activities and with lack of opportunities for young people, they are becoming prone to recruitment by militants.
The United Nations Secretary-General Antonio Guterres has said West African and international powers are failing to tackle the spiraling threat of Islamist militancy in the Sahel region, which is spreading towards the Gulf of Guinea.
"Let's be clear, we are losing ground in the face of violence," Guterres told a high-level panel on the sidelines of the United National General Assembly.
"I know we are all very concerned about the continuing escalation of violence in the Sahel and its expansion to the Gulf of Guinea countries."
Incidents of violence have now spread to Togo, Benin, Ivory Coast and Ghana.
West African leaders have pledged $1 billion to combat the threat, but as with previous funding claims there is skepticism over the move.
Source: Africafeeds.com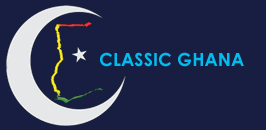 Latest posts by Classic Ghana
(see all)