The Chairman of Kantanka Group of Companies Emeritus Dr. Kwadwo Safo has been encouraging a shift from increasing yields into nonorganic to organic farming to improving quality of health.
Organic farming is well-placed to be part of the solution because of its strict limitations on fertilisers, pesticides and growth regulators.
The number of traders specialising in organic products in Africa remains few prior to its management difficulties.
The "Star of Africa" Emeritus Kwadwo Safo Kantanka and his team are reacting to the opportunity in Ghana and to the world.
Early 2019, Emeritus Kwadwo Safo, secured a total of 3,000 acres of land in Agogo in the Ashanti Region for commercial farms to create employment and ensure food security.
The move is not only to supplement the government's policy of planting for food and jobs as well as the Ghana Beyond Aid Agenda but a measure to protect healthy standards of Africans.
Already, he has over the past years successfully piloted a number of home-grown climate-smart agricultural technologies on a 10-acre farm at Gomoa Odembo in the Central Region.
Apostle Kwadwo Safo has disclosed this to a two-member delegation made up of Professor Kwabina Frimpong-Boateng, Minister of Environment Science Technology and Innovation, and Mr Oliver Boakye, Special Advisor to the Ministry during a visit to the Kantanka Organic farm.
Apostle Safo disclosed he has been using his own method of technologies to cultivate different organic indigenous traditional crop and spice varieties in food classifications including fruits, vegetables, tubers, aromatic spices that were nearly going extinct due to deforestation and modernity.
On his organic farm "One of my unique methods of planting yam and plantain is that I dig up to about 50 centimetres deep and first fill in my organic fertilizer before I plant. This helps the crop to grow well and get the needed space and fertility to attain maximum yield," he explained.
Apostle Safo has however observed that many of the traditional plants, which were highly nutritious, are extinction and that the new farm will be use to cultivate the indigenous crops for Ghanaian consumption.
Though people opt for organic because they are concerned about food safety, genuine organic sellers including Kantanka Organic Standards may find themselves competing with a host of charlatans.
Source: kantanka.net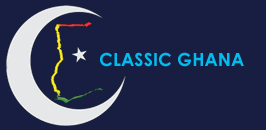 Latest posts by Classic Ghana
(see all)