According to history, the cowry shell was one of the most successful and universal forms of currency in the world. It was one of the major resources in West Africa which were able to make its way into the cultural fiber arts, taking in a deeper symbolic and ritualistic meaning.
The cowry shell had all the characteristics required of money. It was a symbol of wealth, prosperity, and fertility. It was indeed a valuable item and very significant in the transaction of businesses and the exchange of goods and services.
Though some believe cowry shells have lost their value as compared to ancient days, it has become necessary to add it into fashionable items just to cement its relevance in today's era. Cowry shells have a benedictive power to enhance the beauty that's why currently cowries are used more often as ornamental beads such as incorporated into jewelry, worn in the hair, decorating statues, baskets among other uses.
Though not everyone still values cowry ornaments, since there are modern ornaments that can be used to adorn ourselves, some who still hold their cultural integrity would not want to lose trait of that. They find ways and means to use cowries to adorn themselves either in their hair, around their neck, legs, wrist, ankle, fingers among other parts of their body.
Currently, there are few designers who have taken it upon themselves to promote cowries. One of such creators is the Ivorian designer Lafalaise Dion mostly addressed as the Queen Of Cowry. Though she studied Journalism at the Institute of Science and Technology in Abidjan, Dion always aspired to be an influential designer someday.
Dreams they say do come true as Dion has become one of the celebrated designers who has consistently been able to use pure cowries to fully design. LaFalaise Dion believes the only way to hold on the legacy left her ancestors and explore the richness and uniqueness in the African culture is to artistically create ornaments. She is best identified with creating headgears that mask the face and neckpieces made from cowries.
View this post on Instagram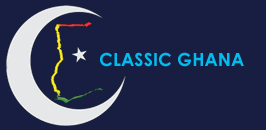 Latest posts by Classic Ghana
(see all)