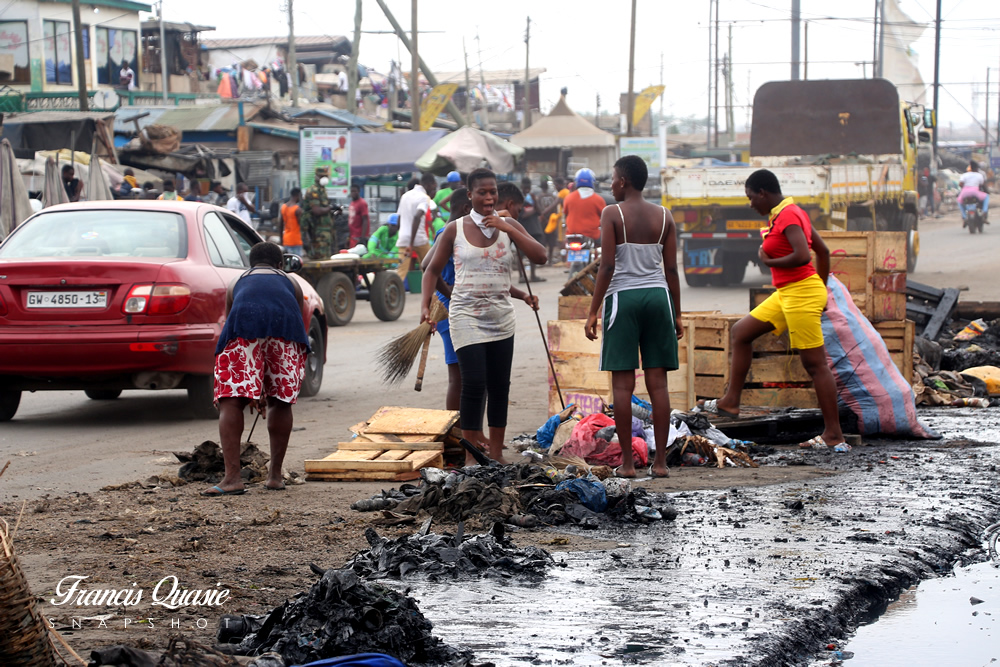 The issue of filth in our cities and towns has been of great concern for individuals and professional associations such as the Ghana Health Service.
It is a usual sight to see sachets of drinking water litter major streets in Accra, Kumasi, and many other cities and towns in Ghana.
Sometimes, some popular bars and restaurants are littered indiscriminately, while customers are served in the obscene filth.
The district, municipal and metropolitan assemblies in the country have tried their best, introducing one project after another to help keep our towns and cities clean. Some of these projects cost millions of Ghana cedis which could have been used to solve more pressing issues. A case in point is the 'Clean Accra Project' where the Accra Metropolitan Assembly has partnered organisations such as Zoomlion Ghana to help keep Accra clean.
Waste management
We have, however, not seen any significant achievement in the desire to keep our towns and cities clean. This is mainly because we often shift the responsibility of keeping our cities clean to the government and other state institutions and fail to take individual and personal responsibility for keeping our environment clean.
The filth in our cities is the creation of individuals. In our transports, in the market, in the home and even in our offices, we generate waste daily. This is just part of human life. We cannot possibly prevent or avoid generating waste.
The major concern, however, is the management of the waste that we generate. As individuals and groups, we do not pay attention to how we dispose of waste materials. Waste is usually disposed of indiscriminately into our gutters, left or thrown onto the street in black polythenes and sometimes left for stray animals to take care of.
Even in cases where we hire private contractors to dispose of waste, we fail to interrogate how the waste is disposed of and whether it is in line with the regulations of the environmental protection agency.
It is the waste from our homes, transports, offices and markets that are not disposed of effectively which end up on our major streets, causing not only a nuisance but sickness.
Be responsible
What can we do as individuals,groups and institutions of state to help reduce the waste and filth menace in our towns and cities? As individuals, whenever, we generate waste such as a sachet of drinking water, we must put it at the side pocket of our backpacks or empty the leftover water from the sachet neatly, tie it in another polythene if possible and dispose of it in a closed bin.
In situations where there are no bins readily available, we must as a matter of necessity hold onto the waste until we come across one where we can dispose it of.
As private groups and organisations, we must assign the duty of waste disposal to individuals who can dispose of waste effectively and put monitoring mechanisms in place to ensure that it is done. Individuals in the workplace must be monitored and requested to take responsibility for the waste they generate.
On the part of state institutions such as the Environmental Protection Agency, individuals and groups who in one way or another degrade the environment must be hauled before the law courts to be dealt with according to the law.
District, municipal and metropolitan assemblies on the other hand must not only be interested in projects that clean our towns and cities, but they must also institute hygiene assembly courts where people who thwart the efforts of the various assemblies will be fined to serve as a deterrent to others.
Punishment such as sweeping the streets among others is not common in Ghana. This can, however, be more effective and can be adopted in dealing with offenders who go contrary to sanitary regulations.
The writer is an Associate, Chartered Institute of Marketing (UK) and student of English, University of Education, Winneba. E-mail: benonymullray@gmail.com
Source: Graphic Online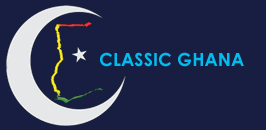 Latest posts by Classic Ghana
(see all)