Seven paragliding pilots made up of one Ghanaian and six foreigners displayed their flying skills in the air overlooking Kwahu Atibie and Nkawkaw in the Mpraeso Municipality in the Eastern Region on Friday (March 7, 2023), when this year's Kwahu paragliding festival started.
The pilots who are from the United States of America (USA), Japan, Colombia, Peru and Ghana took off successfully from the Odweanoma Mountain and encircled the Kwahu area before landing at the Nkawkaw Sports Stadium.
Before taking off from the Odweanoma Mountain, the pilots went to the Omanhene of the Kwahu Traditional Area, Daasebre Akuamoah Agyapong and the Atibiehene to seek their blessings.
Libations were poured to ask the gods of the land to grant clear weather, safe flight and landing.
Aside the Odweanoma Mountains at Atibie, many towns on the Kwahu Ridge are buzzing with music and entertainment activities as Easter revellers warm up into the ecstatic atmosphere that characterises the occasion.
Projecting rich culture
At a short ceremony to commence the paragliding activities, the Eastern Regional Minister, Seth Acheampong, said the paragliding festival was an annual celebration to project the rich culture of the people and promote the traditional values of Ghanaians.
He said it was also a festival designed to bring wellness to the ecosystem by preserving nature.
He added that the region was endowed with diverse cultural heritage and natural resources as well as tourist sites among, citing some major rivers, waterfalls and lakes in the region.
"The celebration of the annual paragliding festival seeks to unveil opportunities and challenges among the youth by exposing the business opportunities in the region," Mr Acheampong said.
Contributions
The Deputy Minister of Tourism, Mark Okraku-Mantey, stated that the event was very important for the government and the people of Kwahu for its contribution to the Kwahu Easter celebrations.
He said the event played a major role for the growth of domestic and international tourism in the country.
"We want to thank the private sector for supporting the Kwahu Easter celebrations over the years," he said.
Venture into paragliding business
The Chief of Atibie and Gyasehene of Kwahu Traditional Area, Barima Kwame Asante Betiani II, called on Ghanaians to venture into the paragliding business to help boost local tourism.
Although paragliding is annually held at Kwahu, he said, the pilots were often foreigners with few Ghanaians helping them which, for him, does not speak well of the country.
Successful event
The Chief Executive Officer (CEO) of the Ghana Tourism Authority (GTA), Akwasi Agyeman, noted that the annual paragliding festival has been successfully organised over the last 15 years.
He added that the government was committed to partner other stakeholders to boost tourism in the country.
He said about 12 Ghanaian nationals are currently undergoing training in paragliding, pledging that GTA was committed to getting more Ghanaian nationals into the paragliding.
Source: graphic.com.gh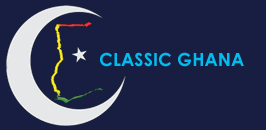 Latest posts by Classic Ghana
(see all)