WHEN she started receiving videos from people in the South Pacific the beginning of this year about how badly they wanted to see her in their country, singer Adina didn't think much of it because it was nothing new if people in other countries jam to your songs.
However, when she finally decided to visit Australia(which is colloquially known as Down Under, which derives from the country's position in the Southern Hemisphere) and also grace the Seki Fest in Samoa in May this year, she found out it was no joke as the support she received was overwhelming.

And for someone who has had her own struggles in the industry, Adina tells Graphic Showbiz she feels validated.

"Yes, I feel validated judging from the love and support I got from these places. I got lots of videos from the people there asking that I come over, some were singing my songs but I felt it was just a normal thing because we get these videos from time to time. But I was overwhelmed when we got there.
 
People came out in their numbers and it was so great. The love they showed me was deep," she said.

Adina, however, clarified that the validation did not mean she only valued the love that she got from outside the shores of Ghana.

"This is not to mean that I don't love it or feel happy when I hear my music in various corners of the country but the manner in which I entered these places and the magnitude of the welcome was just so great," she explained.

Adina also disclosed that she took advantage of the opportunity presented to her and "worked on some collaborations with some artistes there and shot some music videos as well, which we cannot wait to show the world."

She is one of the few female artistes who has kept a clean image and stayed controversy-free and she said it was because, "my team and I try to sell the music instead of our personal lives, I am known for what I do which is music and so that should be the area of concentration."

In answer to how she has managed to stay relevant after so many years, Adina said it was all thanks to her management team.

"I have a management that understands where we want to take the brand to, we understand each other. We have our differences but we work around it.

"Again networking is important; as an artiste, you need to know that to be able to break certain grounds, you need to get the ground work intact. A lot of work has to go in, you should stay focused and don't give in to distractions," she said.

Touching on being selected as a judge for music reality show Mentor, which will start airing again on TV3 soon, she said it was an honour and a privilege, adding that she could not wait to start work.
Source: Graphic Showbiz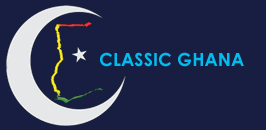 Latest posts by Classic Ghana
(see all)