Award winning actor, Majid Michel has disclosed that his quest to find truth about Christianity encouraged him to be committed to reading his bible.
According to the Agony of the Christ actor, he was lost with teachings about Christianity while growing up but that has all changed now after years of research and leading of the Holy Spirit, which has given him profound comprehension of the Holy Scriptures.
"Growing up I never understood any of those things, I mean being Christian, and after I grew up, I found out for myself, read it for myself, and because I never understood the teachings all through the church, or school, it didn't make any sense to me.
"I have said it so many times that I don't want to diminish the anointing God has given to me. I am a true believer in the living God, the God who created heaven and earth.
"I am a believer in the fact that God sent his son, called Yesua to the world to redeem his people, yes I believe that," he said.
Majid Michel, who was speaking on Hitz FM recently said his passion to share the truth of the word after the enlightenment created the impression that he was an ordained man of God.
"After I grew up and discovered it for myself, I decided to teach it. In a bid to share what I have learned, the media saw me in various churches, conferences, and gatherings where I spoke about these things and it was the media that said I was a pastor but I have never been to the bible school. I have never been an ordained pastor," he added.
Source: Graphic Showbiz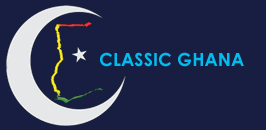 Latest posts by Classic Ghana
(see all)