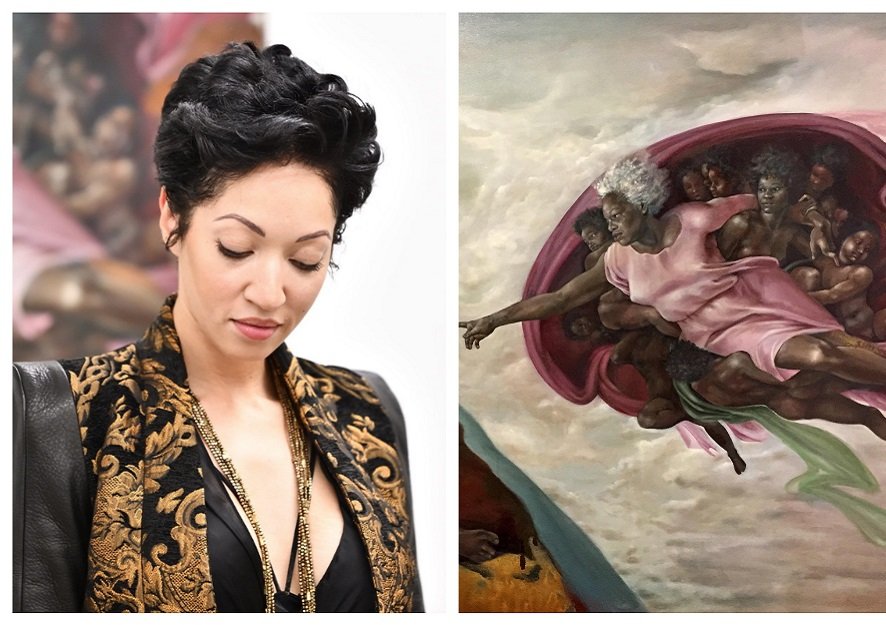 If you are familiar with Michelangelo's masterpiece, "The Creation of Adam", you would agree that it is one of the most famous works of art ever created.
But when an Afro-Cuban, Chicago-based painter, Harmonia Rosales, painted her own version of Michelangelo's work in 2017, reimagining God and the First Man as black women, she received a lot of backlash.
Rosales's work, "The Creation of God", "riffs on Michelangelo's portrayal of God's creation of Earth's first human, Adam.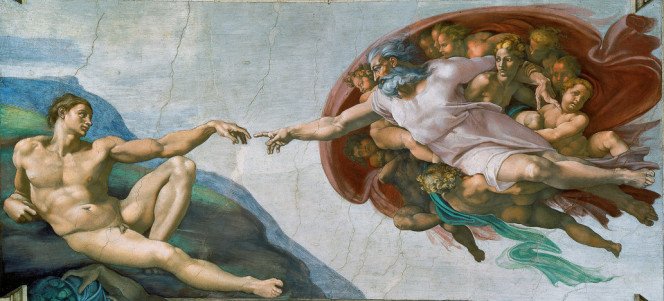 "But her version depicts the deity not as a white-haired white man, but as a black woman, reaching out to touch another, younger black woman," reported the New York Post.
When she posted the iconic painting online, it attracted thousands of likes on social media – Twitter and Instagram – but it also sparked controversy. Critics described Rosales' artwork as "disgusting", a "cultural appropriation", and a "desecration of an artistic masterpiece."
For someone who wants to see her identity as a woman of colour represented in art, Rosales at the time said: "I wanted to take a significant painting, a widely recognised painting that subconsciously or consciously conditions us to see white male figures as powerful and authoritative and flip the script, establish a counter-narrative."
"White figures are a staple in classic art featured in major museums. They are the "masters" of the masterpieces. Why should that continue?"
"When you consider that all human life came out of Africa, the Garden of Eden and all, then it only makes sense to paint God as a black woman, sparking life in her own image," she added.
Nevertheless, the idea of a black female God got many angry, with some even demanding why she had based her painting on Michelangelo's work rather than coming up with something new.
Growing up, Rosales, who calls herself a self-taught artist, took classes and got herself admitted to the University of Illinois College of Fine and Applied Arts.
She said people were never sure of her ethnicity.
"They'd ask, 'Are you part Asian? Where did you come from?' … I was like, 'Well, I'm Cuban and I'm Black too.' I always had to figure out what I say to people," she told OZY in an interview.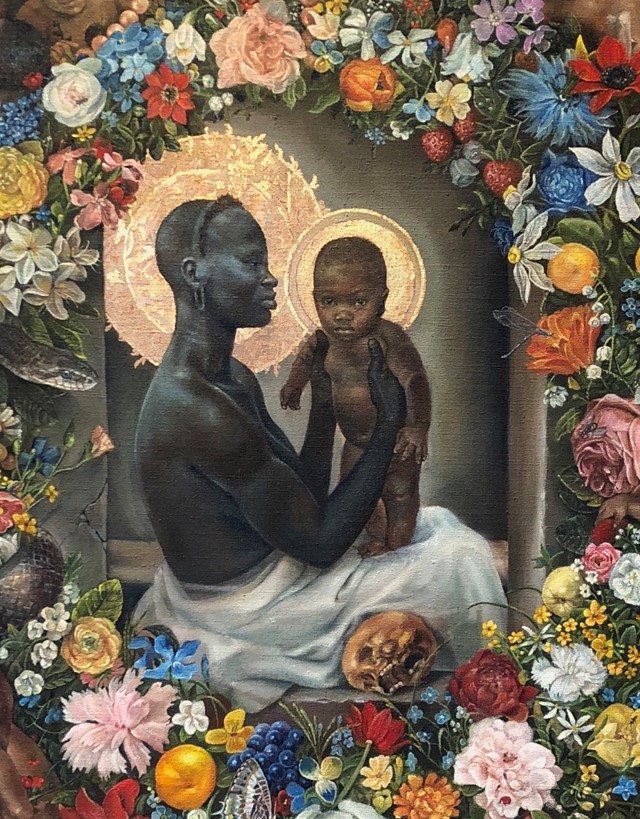 This formed the basis for her kind of painting, with the sole aim to clear all doubts.
"I paint my subjects darker because I don't want you to mistake them for anything other than this pure form of where we came from," she said.
Rosales had her first solo show, Black Imaginary to Counter Hegemony (B.I.T.C.H.), at Los Angeles' Simard Bilodeau Contemporary in September 2017. It featured seven pieces, including the controversial The Creation of God, and sold out in a week.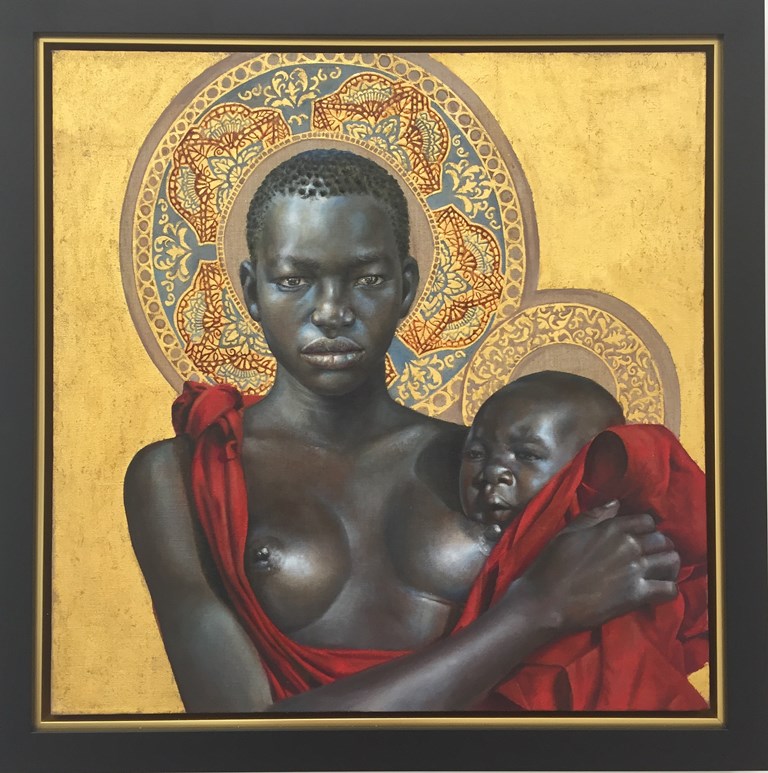 Rosales had earlier thought of backing down following the racist comments that followed her 2017 The Creation of God, but her mother talked her out of it.
"Having never really felt that unfiltered racism, I thought about stopping.
"When I became really sad about the comments, my mother said, 'That's going to make you an artist. The controversy. I was waiting for that.'"
Her mother, Melodye Benson Rosales, was an artist herself, who had dared to write and illustrate Twas the Night B'fore Christmas, featuring a Black Santa Claus in 1996. She had done same for Leola and the Honeybears:An African-American Retelling of Goldilocks and the Three Bears in 1999, according to OZY.
Rosales, who had never thought about the importance of issues of colour, had a change of mind when she had her first daughter. Till date, the 34-year-old mother of two said her children are the reason she is a painter as they make her focused. She has also learnt to deal with negative responses to her work.
"It's inspiring because whether the comments are negative or positive it creates dialogue and provokes thought. I learn from the comments. We are all still learning who we are and how we define ourselves. I gain wisdom from everything," she told Dazed in an interview.
To critics of her 2017 The Creation of God, the Chicago-native said:
"A woman is a woman: Black, white or any colour," she told BET.
"We have been taught that God created 'man' in his own image. [But] in fact, we have created God in our own image. So 'God' is whoever we want God to be, a representation of the ideal, of the divine, of wisdom and love and pure creativity. Let's face it, creativity, starting with the womb, is a female attribute," she said.
Source: Face2face Africa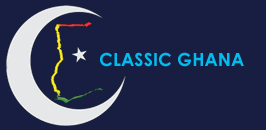 Latest posts by Classic Ghana
(see all)