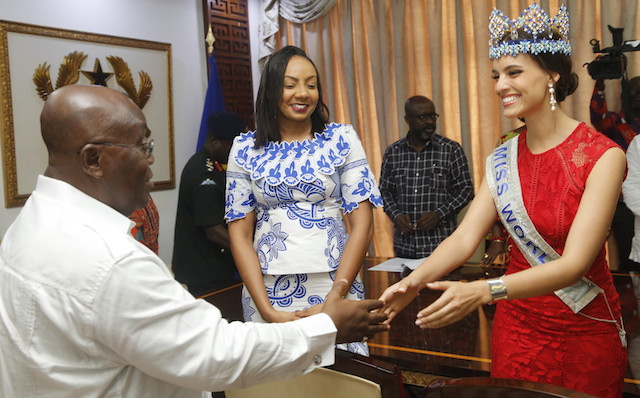 MISS World 2018, Vanessa Ponce De Leon, who is on a tour of Ghana under the auspices of Exclusive Events, organisers of the Miss Ghana pageant, paid a courtesy call on President Nana Addo Dankwa Akufo-Addo at the Jubilee House on Thursday, July 4.
The meeting was not only to introduce Miss Ponce De Leon to the President but also seek his support as Ghana bid to host the Miss World pageant in the near future.
Miss World 2018 was accompanied by the CEO of Exclusive Events Ghana, Ms Inna Maryam Patty, Julia Morley, Co-founder of Miss World and other members of the organising team.
Ms Patty commended President Akufo-Addo for his dedication and desire to push women to attain greater heights for which he had received global recognition.
She said Ghana had become a beacon of hope in the West African sub-region because of the President's initiative and appealed to him to continue to ensure young women were given priority in decision making and encourage them to participate in events that would enhance development in the country.
Ms Julia Morley said their tour of Ghana was to enable them get first-hand information about the country, explore and identify beauty queens in the country and mentor young ones as well.
She stated that Miss World sought to provide fair opportunities for winners of the pageant while they got to know countries that had contributed to the development of the pageant.
Ms Morley expressed excitement about Ghana's participation in the contest over the years and stated that Ghana was a model of beauty and opportunities which needed to be tapped into.
 Source: Graphic Showbiz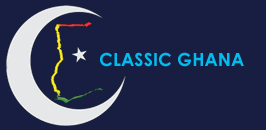 Latest posts by Classic Ghana
(see all)