Editor's Notes: Nadia Milleron lives in Sheffield, Massachusetts. Her daughter was killed in the March 10 crash of Ethiopian Airlines Flight 302. The opinions expressed in this commentary are her own.
My daughter, Samya Rose Stumo, was killed in the March 10 crash of Ethiopian Airlines Flight 302. She was sitting in seat 16J, in the middle of the plane. She was 24 years old.
Losing Samya has been horrific for my family and me. But our experience is multiplied 156 times over for the other victims who lost wives, children, fathers and entire families.
People around the world have a stake in what happened to that flight since they regularly rely on an airline industry that still faces troubling safety issues. More work must be done to ensure others won't face the same grief and loss that my family now copes with each day. The US Federal Aviation Administration (FAA) approves planes for flight in the United States, and aviation authorities across the world follow its lead. The FAA must keep unsafe planes on the ground until every possible step has been taken to assure their airworthiness.
My daughter was on that plane because she was flying from Ethiopia to Kenya for her first assignment with a health systems development organization. She boarded a Boeing 737 Max 8, the same model of aircraft that crashed last October in the Java Sea, off the coast of Indonesia.
In both cases, the airplanes behaved erratically after take-off, with sensors delivering conflicting information about the plane's flying position. We know that my daughter's plane dived at least three separate times, despite the pilots' best efforts to regain control. The plane eventually plunged into the ground at a 40-degree angle while traveling nearly 600 miles per hour.
Investigations since the crash have revealed that a sensor sent erroneous information to the plane's flight control system. This is similar to what happened in the Lion Air crash in Indonesia — and prompted governments around the world to ground the Max.
Boeing CEO Dennis Muilenburg has said that he is "sorry for the lives lost." And Boeing is working on a software update for the Max.
What concerns me is Boeing's haste to get the Max airborne again. The FAA is expected to allow the Max to fly again once it approves Boeing's software update.
Boeing knew about serious problems months before the Ethiopian and Lion Air plane crashes. Yet they did nothing. We can't trust them after that.
As far back as 2017, Muilenburg was praising the FAA's "streamlined" certification process, which originally helped get the Max finished as fast as possible. This should trouble anyone who flies. Are these planes being adequately tested? Will the Max be rushed back into service before it is safe?
Approval for the Max should wait until all relevant investigations have been completed, including an independent study ordered by Transportation Secretary Elaine Chao and a grand jury investigation conducted by the Department of Justice.
Congress is holding a hearing on Wednesday about the 737 Max. The meeting should focus on the key processes, investigations and testing needed to prevent future accidents. Also, victims' families should be allowed to participate in these hearings, since they are the most deeply affected. My husband and I will attend the hearing, though we have not been invited to testify.
We want to make sure people are warned about unsafe airplanes. And we want the FAA to keep planes grounded until every investigation is finished. It is potentially catastrophic for Boeing to approve planes after a mere software fix. The FAA is accepting comments until Wednesday at its website.
None of this will bring our daughter back. But we want to help prevent others from being killed.
Source: CNN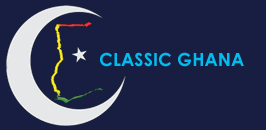 Latest posts by Classic Ghana
(see all)