HAVING realised how competitive the music industry is, Hip Hop musician, Lord Paper, took a rather unpopular path to fame when he released what has best been described as a pornographic video for his single, Awurama in 2017, a move which made a lot of headlines and put him in the spotlight.
He, of course, had hoped that the attention would keep him relevant on the music scene but he was made to pay dearly for that action as he struggled to get people to accept him and his talent while his colleague musicians shunned him and rejected his requests for collaborations, a situation he lamented about in an interview with Graphic Showbiz months ago.
However, in a recent chat with Graphic Showbiz, Lord Paper said he was now in a happier place because his 'sins' had been forgiven and his colleagues who turned away from him had thawed.
"I have no regrets bringing my ordeal to the public since my explanation that artistes should look beyond my faults and appreciate my talent has been positive.
"I'm happy I came out to explain myself a few months ago since the situation is much better now.  I can feel the unity in the industry because those I have contacted since then have a different perception about Lord Paper.
"I feel better knowing that my colleagues appreciate me and the bond is growing stronger," he stated.
He is certainly enjoying his new relationship with his colleagues having recently worked with the likes of Kofi Mole and Medikal.
"I'm even working on the video of Beautiful Day and Are You Ready which features Kofi Mole and Medikal respectively."
From his experience, the Dzigbordi artiste said he was sure that the music industry was headed for even better days should Ghanaian artistes join forces and work on projects as was being done in Nigeria and South Africa.
"Due to the strong bonds among Nigerian and South African acts, they make a lot from music but that is not the case here. Afrobeats started from Ghana but Nigeria has taken over and their artistes are making millions just because we are not joining forces to push that agenda.
"There are great talents in Ghana, we just have to come together and push one another up. It shouldn't be a rivalry and who is best but putting Ghana out there," he said.
When asked why his songs had female titles such as Ewurama and Dzigbordzi, Lord Paper said he didn't want to stress himself over that when he had good content.
"I see no reason why I should do love songs for guys but when I do it for the girls, the guys can sing it for their loved ones," he stated.
Apart from Ewurama, Lord Paper has released songs such as Fameye, Love No Catch You Before, North K Guy, Maame Serwah, Insecure and recently Dzigbordi.
Source: Graphic Showbiz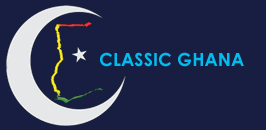 Latest posts by Classic Ghana
(see all)