The halls of the National Theatre of Ghana for more than a month now have been reverberating with rehearsals as preparation towards the 60th anniversary celebration of the National Symphony Orchestra gathers momentum.
Members of the Orchestra have kept themselves busy with practice sessions to give patrons a thrilling musical experience.
The group would be presenting a three-part major programme of concerts – fusing traditional and classical music, on the 31st of March, at 5:00 p.m., at the main auditorium of the National Theatre.
The other shows are going to be held in June and September.
A unique rendition of African music with western classical instruments blended with African musical pieces would without doubt be a wonderful concert to commemorate the anniversary.
The programmed events include 'mini' musical concerts across the country to draw attention to its core mandate of promoting Ghanaian and African music.
The anniversary aims at creating awareness of music as an artistic form of expression that has the capacity of uniting people.
It would additionally highlight the relevance and the role music plays in the society.
The group is promising an exhilarating musical concert of melodious, exciting rhythms and sounds, Ghanaians and especially classical music enthusiasts would forever remember.
This performance would be done together with the Harmonious Chorale, the leading choral group in the country.
The Symphony's repertoire for the night would include authentic classical music by J.S. Bach, featuring Christmas Oratorio and Magnificat in D major.
Others are Felix Mendelsohn's Thanks be to God, L. Beethoven's Hallelujah, Ken Kafui's Kafu Mawu, Kyrie & Gloria by Graccommo Puccinni, Cantique de Jean Vernice by Racine and Alegbegbe by E. Amu.
Tickets are available at the National Theater, Salt and Light ministries-Abelenkpe, Baatsona Total, Max Mart, Frankies-Osu and Koala.
Source: GNA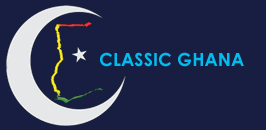 Latest posts by Classic Ghana
(see all)