WHILE some single female celebs in their 30s or more are falling over themselves to have children before their biological clock stops ticking, actress Nikki Samonas is in no hurry to have kids out of wedlock.
For Nikki who is in her 30s, until 'somebody's son' throws a rock on her ring finger, there will be no pitter-patter of little feet in her house.
In a chat with Graphic Showbiz, the beautiful actress said she was not perturbed and that she would start a family only when she got married.
Asked if she was not worried her biological clock was ticking, she responded, "Don't get me wrong. I would love to have a family as in a husband and children but it has to be my way. So the clock can tick till infinity, my life is my choice".
Responding if she were under pressure from family and friends to have children before it was too late, Nikki quipped, "Pressure comes from everywhere in life, even at work. It's just how you handle it."
Clarifying what she would do if she finally got married but was unable to have children, Nikki said, "The question is 'if'. There is surrogacy, there is IVF, and there is adoption among others. These are all options I can look at."
Asked if she would freeze her eggs till she was ready as some women do? Nikki revealed, "All those are possible, you see, having children these days is not as hard as before, the world has evolved so there are lots of options", she added.
Touching on why some of her colleagues have gone ahead to have children out of wedlock, Nikki, who is also a TV presenter, said "you know most of us are used to being independent. I think that is what has influenced their decisions to be on their own and live their lives".
"I am sure they are probably also open to having a family but knowing that it has to wait, some of them just want to have their kids and move on with their lives. I think most celebs want to live their lives with or without support from the opposite sex," she stated.
Source: Graphic Showbiz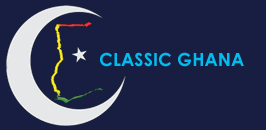 Latest posts by Classic Ghana
(see all)