The Pentagon is looking at strategies to reduce the number of U.S. troops in West Africa, with officials reportedly even considering pulling out all units currently stationed there. The decision is part of a sweeping review of where U.S. forces are deployed all over the world.
There are more than 5,000 U.S. troops stationed in Africa, with U.S. forces supporting France and the G5 Sahel Joint Force in their fight against extremist militants in recent years.
At a summit with leaders from the Sahel region in France last week, French President Emmanuel Macron called on U.S. forces to stay.
"I hope to convince President Trump that the fight against terrorism, in which he is deeply involved, is playing out in this region as well. And that the Libyan issue cannot be separated from the situation in the Sahel and the Lake Chad region," said President Macron at the summit in Pau, southwestern France.
U.S. military forces in West Africa came under scrutiny in 2017 when four U.S. soldiers were killed in Niger. Republican and Democrat senators immediately called for a review of why American troops were in the country.
In a recent Democratic debate among those hoping to challenge Donald Trump for the presidency in November, candidate Pete Buttigieg said some members of Congress hadn't even known U.S. troops were in Niger at the time of the incident.
The Pentagon's strategy developed under the Trump administration prioritizes countering Russia and China. However, some military analysts say other threats, like extremist militants in the Sahel, shouldn't be forgotten.
"The kinds of numbers that are deployed there are minuscule compared to the numbers we have in the Middle East, Europe or East Asia. So I don't think it's really productive for us to think about 'either or' – pulling out of some Africa deployments in order to reinforce other deployments," said Michael O'Hanlon from the Brookings Institution in Washington, DC.
Chairman of the Joint Chiefs of Staff, General Mark Milley, said a decision on troop numbers in West Africa could come within the next four to eight weeks.
Source: news.cgtn.com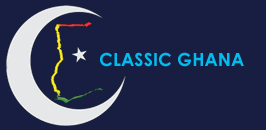 Latest posts by Classic Ghana
(see all)