The government is purchasing three new helicopters to help facilitate police operations in the country.
Speaking at the end-of-year West African Security Services Association (WASSA) of the Ghana Police Service on Friday, March 22, this year, at the Police Headquarters in Accra, Pesident Akufo-Addo said the purchase of the three helicopters will help the police to maintain law and order in the country.
He explained that some selected police officers will be trained as pilots for the helicopters.
In addition, he said, government has so far supplied the police service with 320 vehicles with about 273 yet to be delivered to them.
President Akufo-Addo also said 4,000 people are being recruited into the police service, explaining that about 2,000 recruits are currently undergoing training.
He stressed that promotions of officers will not be based on political affiliations and other considerations and that it will strictly be guided by the laws of the country.
Source: graphic.com.gh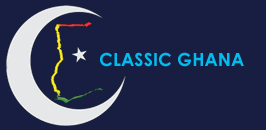 Latest posts by Classic Ghana
(see all)