Zinedine Zidane is returning to a very different Real Madrid to the one he left.
Having led Los Blancos to three successive Champions League titles, the former French international felt it was time to walk away and allow others to continue that success.
They failed spectacularly. First, Julen Lopetegui was sacked after just over four months, and his successor Santiago Solari fared little better.
It can't have escaped Florentino Perez that, while it's easy to lambast the managers, Real are paying the price for a summer in which they failed to properly invest.
Yes, it was admirable that they put so much faith in youngsters like Vinicius Jr and Marco Asensio, but other parts of their squad are ageing and have struggled to perform.
With that in mind, it's expected that Zizou will be given a war-chest at the end of the season in order to rectify the situation.
That may well require certain players – particularly Gareth Bale – being moved on to fund the transfer kitty, and the Bernabeu faithful will no doubt be divided on who that should be.
However, it seems that on the question of who should come in, Real fans are more or less united.
Marca have run a poll asking which players the supporters would like the club to sign in each position, with over 200,000 people voting.
Real fans have had their say
The results were clear. On the more general question of which player they would most like to be brought in, Kylian Mbappe won by a landslide 79% – the alternatives, which included Neymar and Harry Kane, failed to notch up even 10%.
Voters have also made up their mind in other positions. In defence, 70% called for Ajax's boy wonder Mathijs de Ligt.
Eden Hazard won the playmaker poll by the same margin, beating Christian Eriksen quite comprehensively.
Paul Pogba was the central midfielder of choice and Marcos Alonso was picked at left-back, rather than Bayern Munich's David Alaba.
The money it would take to sign all of these targets would be mind-boggling and Zidane can only dream. Realistically, he'll be targeting one or two at most and looking to improve the players he already has.
Yet since Cristiano Ronaldo's departure for Juventus left them looking leaderless and lacklustre, Real fans feel they are entitled to at least one marquee signing this time around.
Source: givemesport.com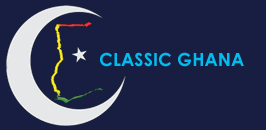 Latest posts by Classic Ghana
(see all)