Although road crashes and fatalities remain a grave concern in the country, latest statistics indicate that for the first time in 20 years, in 2022 crashes on the roads reduced by 20 per cent.
The statistics, made available to the Daily Graphic by the National Road Safety Authority (NRSA), indicated that from January to December last year, out of the 14,960 reported road crashes, 2,373 people lost their lives.
Those crashes, which involved 25,754 vehicles, caused injuries to 15,690 people.
In 2021, some 2,970 deaths occurred through road crashes, a decline from the previous year, 2020, when 3,073 people lost their lives on the roads.
What this means is that deaths through road crashes reduced by 20.1 per cent in 2022, compared with 2021, and also 2020, which had the data at 22 per cent.
The figures also showed that the injuries in 2022 declined by 1.5 per cent, compared with the situation in 2021, when 15,935 sustained varying degrees of injury from road crashes, and in 2020, which recorded 15,988 injured people.
Describing the data as modest and at the same time significant, given that there was some decline, the Director-General of the NRSA, David Osafo Adonteng, said the efforts were part of the plan to at least halve the carnage on the roads by 2030, in line with the sustainable development goals (SDGs).
Mr Adonteng said the gains made in containing road crashes in 2022 were positive energy, as they had motivated the NRSA to do more to improve on the situation.
"This is a significant achievement in road safety performance never seen in the last two decades or more," he told the Daily Graphic.
Motorcyclists, pillion riders
Despite the gains made with motor crashes, the statistics revealed a rather worrying trend with motorcyclists and their pillion riders who were more exposed to road traffic deaths than other road user groups, such as commercial passengers, private vehicle occupants and pedestrians.
Although the proportion of motorcycles involved in crashes also reduced by 11.9 per cent from 6,166 in 2021 to 5,432 in 2022, most of the fatalities on the road involved motorcyclists.
From the 2022 data, 41 per cent of the 2,373 deaths through road fatalities involved motorcycles, although motorcycle crashes reduced by 12.35 per cent from 3,157 in 2021 to 2,767 last year.
Source: graphic.com.gh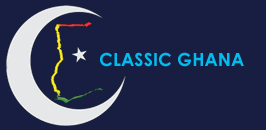 Latest posts by Classic Ghana
(see all)