THE mother of Dancehall artiste Shatte Wale, Madam Elsie Evelyn Avemegah, has stated that her son's behaviour sometimes breaks her heart.
"I am heartbroken anytime I hear Shatta Wale insult or fight another person. It gets to me so much that I sometimes feel like going to his house to beat the hell out of him," she told Akwasi Aboagye on Peace FM's Entertainment Review show.
According to Madam Avemegah, she is a Christian and does not encourage her son having arguments  almost every time.
When asked how she felt seeing her son displaying money on social media, she said she had told him to stop doing that.
"I always tell him to put a stop to that but it is not always he listens to me. For now, all I can do is to pray for him for and hope that he changes," she said.
Asked one thing Shatta did that really got to her, Madam Avemegah said it was when her son refused to talk to her for months.
"I don't know what I did to Shatta Wale but he didn't want to see my face no matter how hard I tried. Sometimes he would see me and pass as if I don't even t matter to him," she disclosed.
In spite of his behaviour, Madam Avemegah said no one could block her son's shine because he was born a star.
"The doctor, after delivery told me my son will be a star so I knew right from the start Shatta would be a star and that explains why I was pregnant with him for 13 months," she said.
Madam Avemegah also said her favourite song from Shatta Wale was My Level.
Source: Graphic Showbiz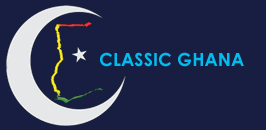 Latest posts by Classic Ghana
(see all)