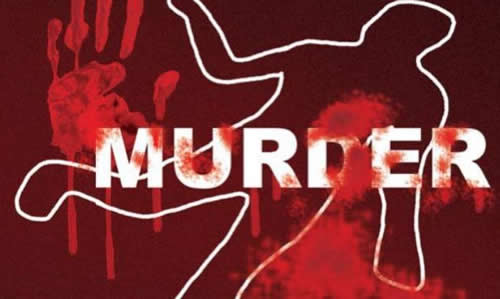 Some youth in Sogakope on Sunday blocked the main road from the town to Accra in protest against the alleged murder of the assembly member of Sogakope South, Mr Mawutor Adzahli.
The situation left a long queue of vehicles behind both ends of the Sogakope bridge for more than four hours.
While attempts were being made to reach the police, an eyewitness, Mr Dela Kumedzro, who was trying to travel back from Sogakope to Accra after visiting the town at the weekend, said the situation was bad as no vehicle was allowed to move, leading to a long queue.
He said there was no police on sight at the toll booth and barrier at the front of the bridge in Sogakope.
Assailants
A resident of Sogakope, Mr Yao Amekor, told Graphic Online that about eight armed men were said to have laid siege and broken into the residence of the assembly member in the wee hours of Sunday (March 1, 2020) around 1 a.m. and used cement blocks to break down his burglary proof doors to gain access to his room.
The assailants were said to have shot Adzahli several times, leading to his death.
Mr Amekor said residents around his house said they were awoken by the loud gun shots at his residence, but were scared and defenceless and could not make any intervention.
One of the assailants was reported to be wearing a mask, but the rest were bare-faced but the residents were not close enough to help with their identities.
Adzahli, said to be in his thirties, was an entrepreneur and one of the leading Mobile Money and Vodafone Cash agents in the Volta Region.
He was elected the Assembly Member for the Sogakope South Electoral area in the last local assembly level elections in 2019.
His body has been deposited at the South Tongu District Hospital in Sogakope, where his wife, who also sustained injuries, has been admitted at the emergency care unit.
Many residents of Sogakope have been thronging Mawutor's residence to make meaning out of the shocking and gory scenes making rounds.
Road block
The youth agreed to remove the road block, following engagements by some opinion leaders in the town.
Vehicle movement across the bridge was therefore restored after some four hours.
Background
This is about the fifth such dastardly incidents in Sogakope in the last three years. The casualties include a staff of a now defunct hotel, Nana's Lodge, who was shot at dawn by unknown assailants.
Some nurses in the town also suffered attacks from armed men, a young man, whose name has been given as Cyril, was also shot in the thigh at Tefle Tademe, near Vume.
Cyril, who is currently on admission at Dzodze Hospital, was saved by the bell when residents rushed to the scene, causing the assailants to run away.
Source: Graphic Online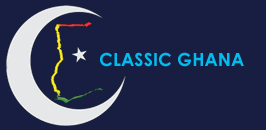 Latest posts by Classic Ghana
(see all)