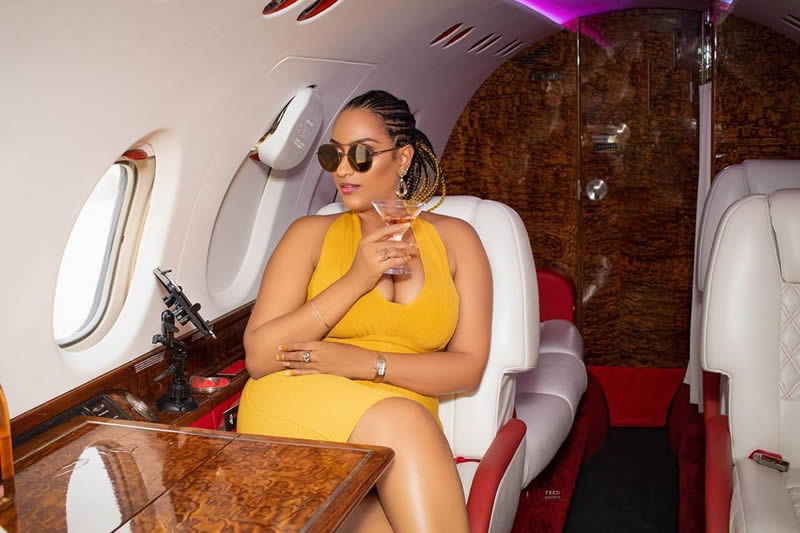 Actress Juliet Ibrahim has asked people to stop making women feel less beautiful when they do not look like their favorites who edit their photos or get perfect angled photos.
A random follow tried to communicate with the actor in what he assumed was a compliment but Juliet Ibrahim's reaction taught him a lesson he didn't expect. The
"Ratio'd with a picture of a thick baby with no belle!!"
The mum of one stated this while responding to a fan on Twitter who praised her for not having a protruding stomach. The fan shared the photo above on Twitter with the caption
Juliet spotted his comment and immediately corrected the impression that she doesn't have a protruding stomach.
"FYI, I do have belle! I have a Natural pot belle oo,and it protrudes every time I eat too much, bloat or stop working out, know why?Because I AM A WOMAN! Stop making women to feel less beautiful when they don't look like your favorite celebrities edited or perfect angled photos dear" Juliet responded
The fan appreciated her for the enlightenment and thanked her for it. See their exchange below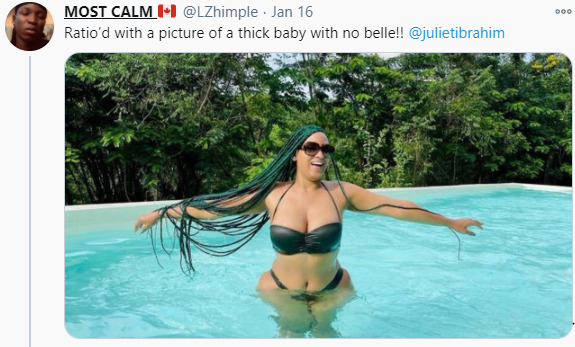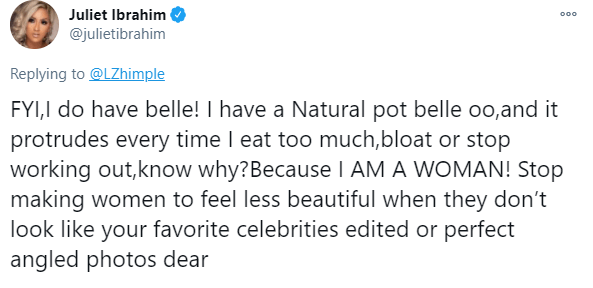 This will not be the first time in the last few months Juliet Ibrahim has taken a stance against politicial incorrectness.
Last year in June, Juliet Ibrahim denounced the use of the word Half-Caste, a term commonly used in Ghana to describe people of mixed descent.
Source: Fashion Ghana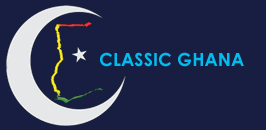 Latest posts by Classic Ghana
(see all)