A 28-year-old woman, Peace Goka, has died three days after was allegedly beaten to a pulp by her husband, a pastor named Thomas Awadzi.
The family of Peace Goka has since been pushing fervently for justice for their daughter passed.
According to her sister, Esinam Goka, Peace had to run away from her matrimonial home in Keta to her family house in Akatsi – all in the Volta Region – at dawn on the day she was assaulted but she died three days later at the hospital.
"She was looking very weak and I quickly took her to the police station for a medical report then proceeded to hospital but my sister died three days after she was admitted at the hospital," Esinam Goka said.
Uncle of the deceased, David Eklu, said his niece suffered from wounds sustained from the assault and it was very sad she died a painful death
"We want justice for our daughter by making sure that the husband is jailed," David said.
An opinion leader and family of the community where the incident happened, Rockfella Pomayie, recounted that while Peace was being conveyed to the hospital, he noticed clot of blood on her head which suggested to him that she may be bleeding internally.
He said it was important that husband, who according to neighbours was used to abusing his young wife, was dealt with severely.
Mother of the deceased said the family have had to deal with several complaints of assault from their daughter many times – confirming the neighbours' report.
A neighbour in the area who spoke to Joy News on condition of anonymity said Thomas Awadzi abused his previous wives, one of whom has currently become mentally unstable.
Thomas is currently in the custody of the Keta police to appear in court on October 10, 2019.
Source: myjoyonline.com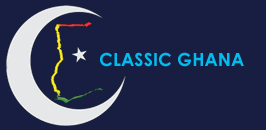 Latest posts by Classic Ghana
(see all)