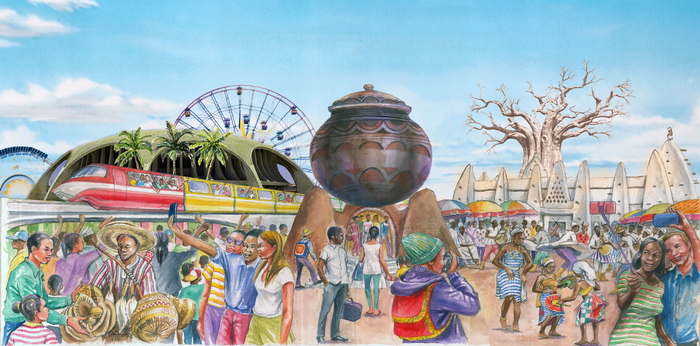 A vibrant Tourism sector is an indicator of a healthy economy. The World Travel and Tourism Council (WTTC ) calculates that the contribution of tourism to Ghana's economy is 7.2% of GDP which is below the global average of 9.5% compared to Kenya's 12% .
Several policies adopted to increase tourism in Ghana have been met with a slow rate of success despite our key advantage of a stable political climate.
International tourism enjoys unique patronization of the slaves castles and forts and its related Pan African Festival (PANAFEST).The impact of West African regional tourism on Ghana is generally low but on the increase.
Domestic tourism which introduces citizens to other parts of the country is promoted by social activities such as funerals, Easter and Christmas festivities where urban residents return to home towns to visit friends and family, corporate tours during special events; as well as the formation of tourism clubs in schools. But these are not enough to boost tourism as the industry struggles to find new content to drive and sustain the industry. Our society today struggles with the appreciation and knowledge of traditional and cultural values as well as the historical importance of places of heritage in a rapidly advancing world.
A New Direction
Architecture has always been the backbone of tourism. It is the highest of all creative and artistic endeavors and is a preserver of history, a static record of times, events and stages of a regions development. Settlements, towns and cities are the crucibles of culture, traditions and folklore which make up the identity of a people. So far in Ghana, we have focused mainly on the slave castles of our history. It is time to rewrite our history through Architecture and the integration of the performing arts, to preserve our culture, promote our traditions, art forms, folklore as a catalyst for tourism development. Architects will play a lead role in this ultimate exploration of all the creative arts to drive tourism in Ghana.
The Disney concept
The Famous Disneyworld, a global icon in tourism in Florida USA is basically a combination of Architectural, civil and mechanical engineering marvels portraying world cultures through fairytales, folk stories, fables and modern fiction to create an amusement, hotel, retail and theme park. The founder Walt Disney's original plan was based on his vision for a planned city intended to serve as a test bed for new city living innovations in modern architecture and engineering and transport. Coined as "(EPCOT). Experimental Prototype Community of Tomorrow" today, Walt Disney World is the most visited vacation resort in the world, with an average annual attendance of over 52 million and an annual revenue of US$55.137 billion (2017).
Ghanas wealth of inspirational resources                                                                                                                                           
Ghana and indeed West Africa is blest with more than enough to pursue such a drive in tourism. We do not only have massive natural resources and intellectual potential, but we are even richer in with the history of about 100 ethnic groups distributed all within an environmental resource of three ecological zones; the dry savannah north, the forest mid belt, and coastal belt along the south. The wide diversity and variety of traditional music and dance, folkloric stories, parables, myths, proverbs, art and crafts, symbols, sculpture, pottery and various art forms present vast inspirational resources from which themes can be drawn from by the contemporary creative such as writers, poets, digital artists, musicians and performers. Like Disney, the potential lies here for us to raise wealth through this vast resource.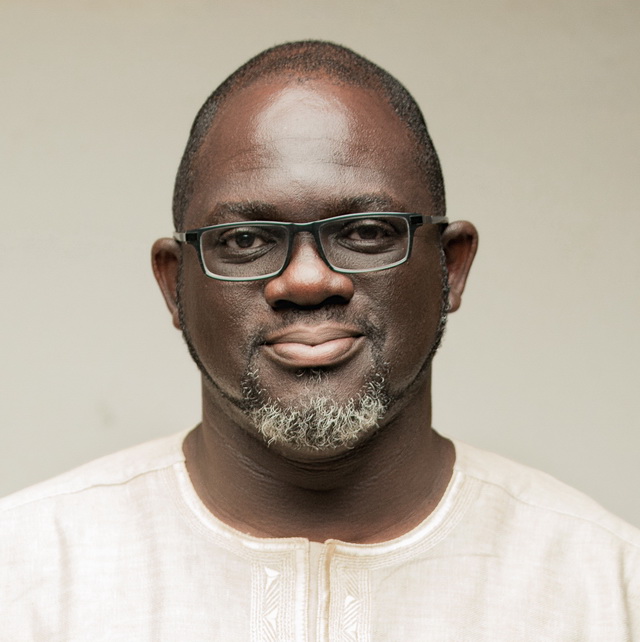 The Anansekrom concept
Literally translated as 'The place of stories' or a place where stories are told 'would be a worthwhile national programme to consider as it represents the utilization of our cultural folkloric and intellectual resources and potential to build a theme or amusement park.
Our folklore has a popular hero, Ananse the trickster spider. Many notable Ghanaian writers the likes of Mohammed ben Abdallah, Adwoa Boadoe, Peggy Appiah and Raymond Tuvi have drawn inspiration to write many Ananse stories which can form themes for a proposed conceptual theme park. Ace Ghanaian animators' parables have put Ananse on stage and digital visual media.
Ananse stories are not short of the needed content of intrigue, humor, moral, enchantment, magic, emotion, heroism and folly that Disney has used to attract its visitors from all over the world. Talking drums, enchanted forests, sacred lakes, golden stools and pots of wisdom can all form subthemes for entertaining but also teaching children Ghanaian morals and values.
Traditional folk music by Agya Koo Nimo, JH Kwabena Nketia and others can offer the traditional music and chorale base for the themes. A new revived National Folklore Board under the directorship of Nana Adjoa Adobea Asante, has seen dynamic efforts to promote folkloric arts in recent times.
Our traditional Architecture also shows distinctive differences along tribal and ecological zones. Northern Ghana has a wide range of typologies quite distinct from the Ashanti of the middle belt royal palaces, fetish houses.
The coastal regions also offer different characteristics following their respective cultures and belief systems. Architecture provides the setting for village life, courtyards traditional courts, palaces, market places all with an environmental setting. Traditional arts and crafts can be utilized in creative design to give a unique character to the hotels, resorts, restaurants and leisure attractions in the park. It will be a place where the hospitality industry meets drama, music, entertainment in a great one stop expose of Ghanaian cultures. There is no doubt that the creation of such a tourist attraction would be unique on the West African coast and would definitely boost regional tourism.
Sponsorship
Interestingly Disney had sponsors who have had branches in Ghana for a long time. Coca Cola, Energizer, Nestle, and Whirlpool, among the international banks, fruit drink manufacturers and fast food providers. Private enterprises can be invited to run a healer's village, gardens and Spa, African market /bazars, fashion expos and shops.
Promotion of indigenous building and manufacturing industries
Anansekrom will offer opportunity for local building industry experimentation for the facilities and low income housing for staff using indigenous and contemporary materials and products. It will be a hotbed for new ideas in living and eco and green technology. It will be an opportunity to use solar and eco treatment of wastes and recycling which signify the direction of future technology in environmental development.
Sustainable Tourism
Sustainable tourism can be achieved by the full utilization and harmonization of natural, cultural, folkloric and historical and architectural resources all acting together in framework of national development. The National Folklore Board through its parent, the Ministry of Tourism, Arts and Culture and the Ghana Institute of Architects (GIA) recognize the great potential such collaborations would have to attract more investments, create more employment, and promote national unity and social cohesion.
Kojo Derban, the author, is an Architect and the C.E.O of Ethnik International ltd, a development firm based in Accra.
Source: myjoyonline.com
Latest posts by Classic Ghana
(see all)