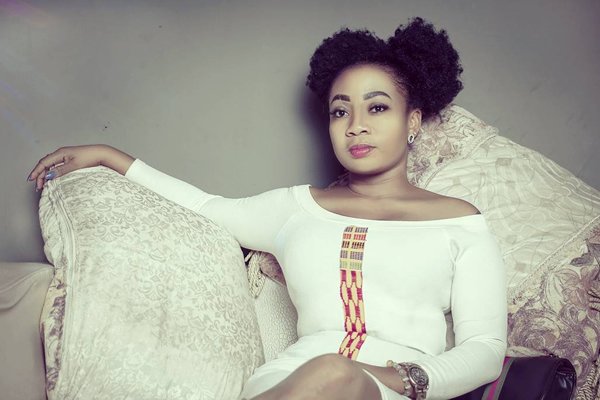 IF there is one celebrity who has not been shy about putting her relationships in the public eye, it has to be Vicky Zugah.
The actress has been very open about her relationship struggles, including the alleged physical abuse she suffered at the hands of some of her exes.

And for someone who has had a roller-coaster ride with love, it is only right that she would be careful who she chooses to settle down with, so it is not out of place for her to say she doesn't need non-serious men.

In an interview with Graphic Showbiz on Tuesday, October 8, Vicky Zugah said she had been in a few relationships but the men she dated were not serious.

"At my age now, all I need is a caring and serious man. I don't want any disturbance from a man who does not know what he wants. I need my peace of mind and I am not ready for any non-serious man around me," she said.
 
The mother-of-two said while she waited for a good man to come her way, she was focusing on her business and her children.

"I am very single at the moment and focusing on my children and businesses. I have observed that men will do me no good but trouble me with their annoying characters. Being single helps me achieve whatever I set out to do," she said.

Away from her relationships, Vicky Zugah who has featured in movies such as King Without Culture, Inner Woman, Oyaw No Agatha, Act of Shame, among others, said contrary to what some actors/actresses claimed, doing movies was not lucrative now.

"Let us not kid ourselves that there is money in movies. Some of us are doing this work because of the connections and for the fans. If it were the money alone, I would have quit movies long ago.

"The money we receive is nothing to write home about. Movies don't give us a lot of money but they open doors to do other things and that is what has helped me so far," she said.

Vicky Zugah said although the movie industry was slow lately, there was still hope that it could bounce back on its feet again, adding: "We just need to do a little restructuring of what is wrong with our industry and we are good to go."

"It's all about money. We need money to reshape the movie industry and everything will be fine. The actors are always ready to shoot movies because some of us love what we do,"  she said.
Source: Graphic Showbiz
Latest posts by Classic Ghana
(see all)