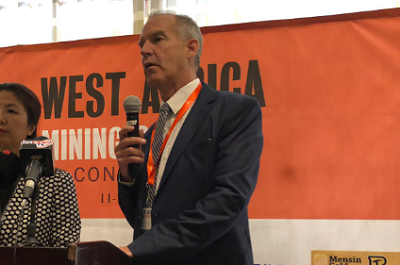 The Australian government has become the third country to update its foreign travel advice on Ghana in seven days, advising its nationals not to use Ubers, taxis or other public transport in Ghana.
It has also advised Australians travelling to or residing in Ghana to "exercise normal safety precautions, use common sense and look out for suspicious behaviour, as you would in Australia".
The update adds that violent crime, including kidnapping, targeting Westerners (particularly women) has increased in Ghana recently.
An extract from the update reads: "Thieves target travellers, particularly women on their own, with mugging, bag snatching, petty theft and pickpocketing. These crimes are increasing in Accra and the surrounding areas. Periodic shortages of electricity and blackouts (including street and traffic lights) coincide with greater levels of crime in the evenings and at night.
"Violent crime, including kidnapping, targeting Westerners (particularly women) has increased in Ghana recently. Don't use Ubers, taxis or other public transport. Be particularly alert at night.
"In April 2019, a foreigner was robbed at gunpoint while using public transport (Uber) in Accra and two foreigners were kidnapped in Kumasi in June 2019. Some taxi passengers have been robbed by drivers.
"You may encounter house invasions, armed robbery and other violent crimes".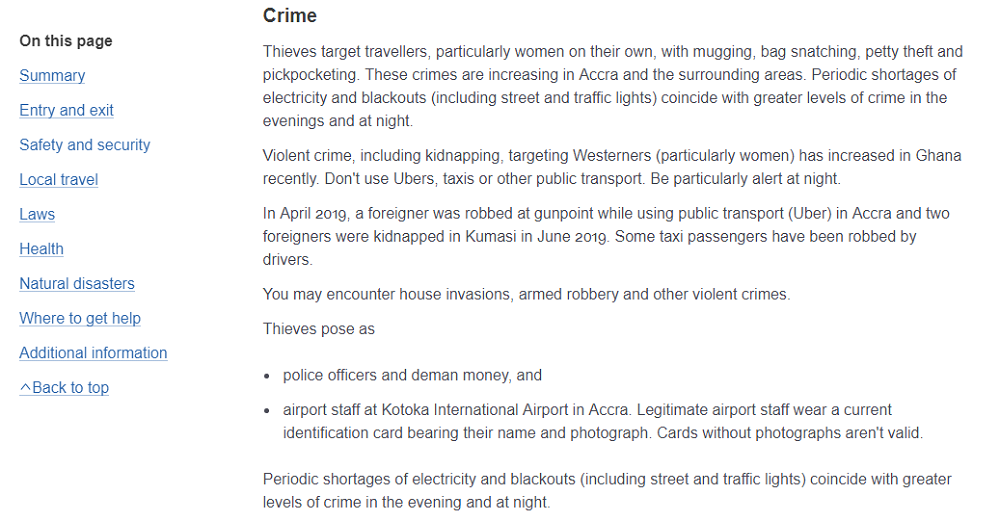 According to the Australian High Commissioner to Ghana, Andrew Barnes, the security level has not been raised but it only advises Aussies to be mindful of their personal security.
"We have just this morning updated our travel advisory here in Ghana but we haven't raised the level,"  Mr Barnes said at the West Africa Mining Security Conference in Accra on Tuesday morning.
"…we put a bit of emphasis on advising Australians travelling or living in Ghana to be more aware of their personal security and we've mentioned that they should be careful of using public transport and taxis and Ubers and that sort of thing.
"So, just really a reminder for everyone to exercise due caution and take generally safe decisions".
The Canadian government on Thursday, June 6 issued an alert to its citizens in the wake of Tuesday's kidnapping of two of its nationals in the Ashanti regional capital, Kumasi.
The United Kingdom (UK) in an advisory published June 7, warned that terrorists are likely to try to carry out attacks in the country. It added that localised outbreaks of civil unrest can occur at short notice, and can become violent (sometimes involving weapons).
Source: graphic.com.gh
Latest posts by Classic Ghana
(see all)