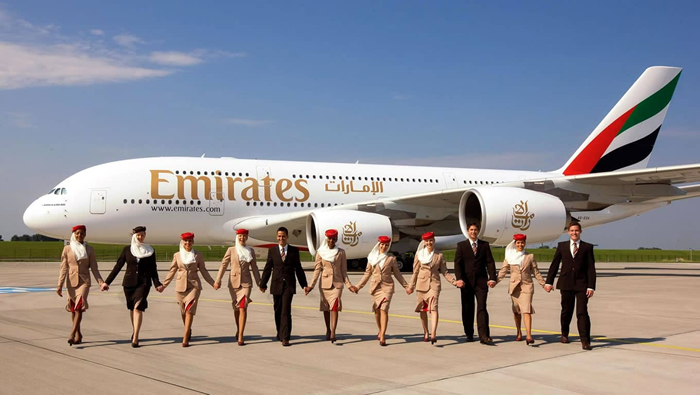 In 2019, Emirates operated 3,500 flights a week. That translates into 186,000 flights the whole year, travelling more than 885 million kilometres around the globe.
That is a lot of flying for the Dubai-based airline which operates the largest fleet of both the Airbus A380 and Boeing 777 aircraft in the world, with one A319 as an executive jet.
During my recent visit to Dubai, I had the rare opportunity of visiting Emirates Engineering, one of the world's most technologically advanced aircraft maintenance facilities.
Track Record
The 350 million dollar facility at the Dubai International Airport was opened in 2006. To date, it has 255 aircraft in service, 12 hangars and has conducted over 1000 C-checks.
The C -check is performed every 20–24 months, or as specified by the manufacturer. This maintenance check is much more extensive than the B check, requiring a large majority of the aircraft's components to be inspected.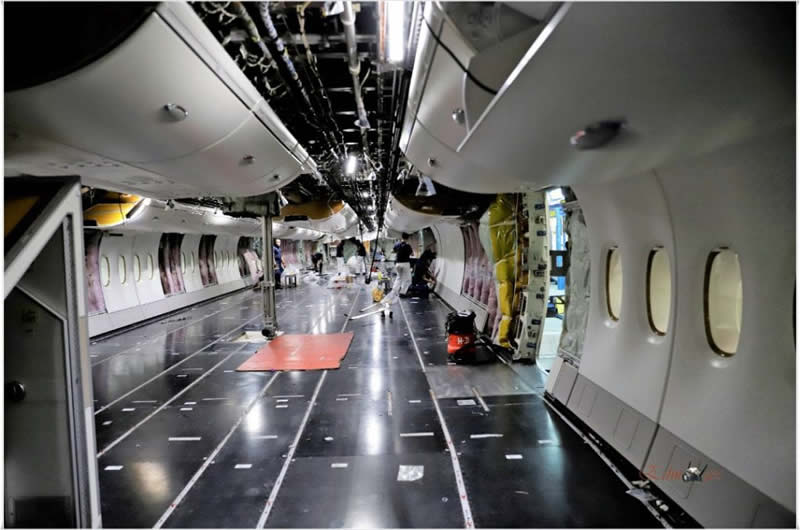 Maintenance and Air Safety
Maintenance, repair and overhaul are very crucial in ensuring aircraft are in a safe condition to fly. While some airlines outsource these services, Emirates has invested in this facility to maintain its growing air fleet.
The airline has 115 A380s with 8 pending delivery, 155 Boeing 777s with 126 pending delivery and A319 executive jet.
Insight the hangars
Each hangar I am told has an entrance gate 88 metres wide and every bay can accommodate any size of aircraft with an engine thrust of up to 150,000 pounds.
This includes the Airbus A380, which is 73 metres long with an 80-metre wingspan and a tail 24 metres high.
It was fascinating to see one of the Boeing 777s undergoing maintenance. The aircraft was undergoing a C check.
The aircraft had been stripped back to the steel structure, the seating and interior furnishing taken out and it appeared it was being assembled all over again. It can take barely a month to complete maintenance work.
When the seating and interior furnishing are taken out, they are sent to the workshop to be redone. We head to the next hanger where new seats for the massive A380 were being installed – from Economy to First Class. I realize so much investment goes into making the aircraft look brand new.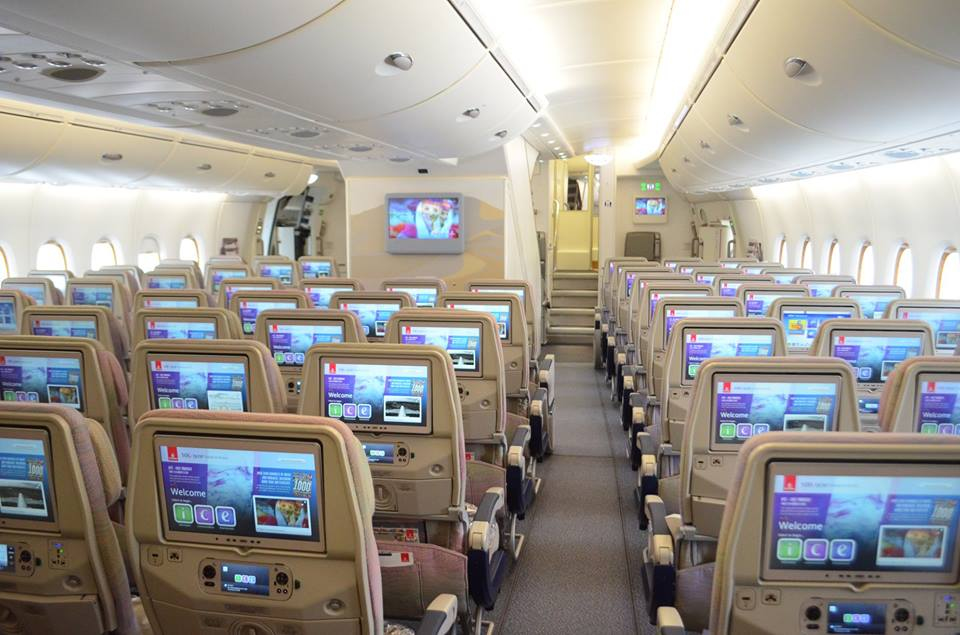 Aircraft appearance
After passing through the engine shop, our last stop was the Aircraft Appearance Center where the exterior of the aircraft is assessed. Painting usually takes about two weeks and 17 hours for drying.
The makeover I learn involves preparing the aircraft, masking certain areas to protect them from paint, stripping the existing paint and sanding all of the external surfaces before finally starting to repaint it. The A380 is painted after every 7 to 8 years.
Emirates fleet is sometimes painted to create awareness about events. I spotted a special Dubai Expo 2020 liveried aircraft.
According to Emirates', its mini-fleet of Expo 2020 Dubai aircraft have collectively flown to 134 destinations across the airline's global network, travelling 66 million kilometres on over 15,000 flights, carrying the message of Expo across borders. It will be held from 20 October 2020.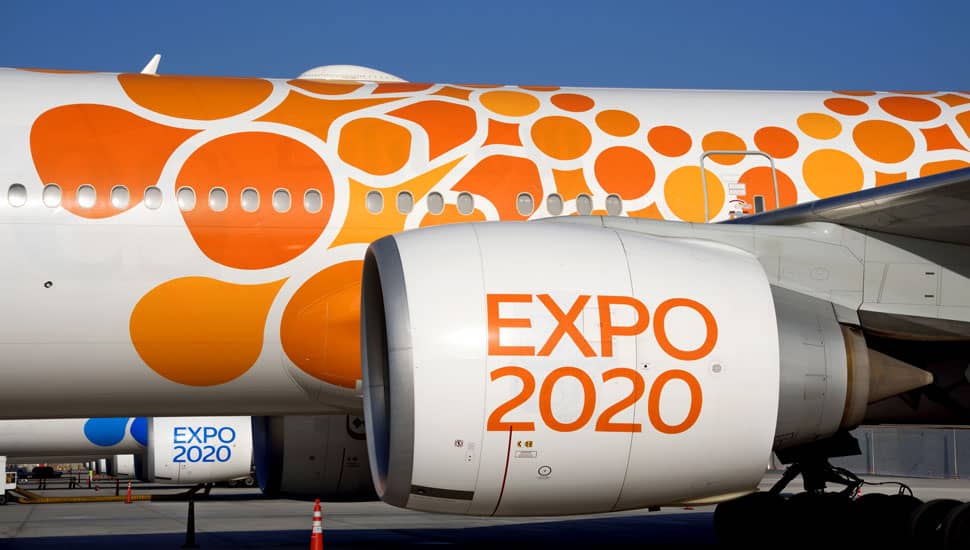 Emirates is rated among the safest airlines in the world and it makes much more sense having seen how much work goes into the maintenance of its fleet.
Source: Joy Business
Latest posts by Classic Ghana
(see all)