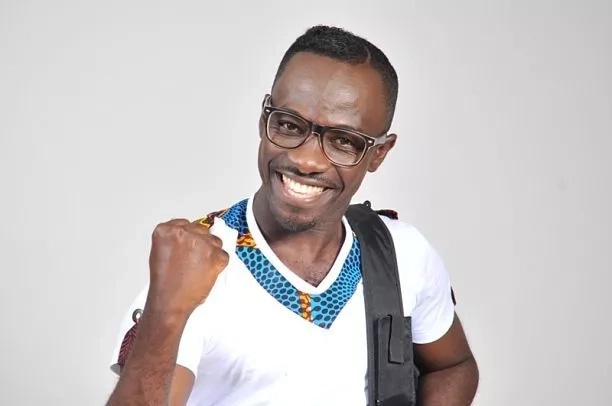 UNDOUBTEDLY, rapper Okyeame Kwame is one of the artistes who have managed to stay relevant after years in the music industry.
Anytime people think he is done, he proves them wrong by reinventing himself and surprising everyone. And according to him, one of the factors for his continued relevance is his reverence for those who came before him.
Speaking at a seminar for young acts on how to stay relevant which came off at Weija, Accra on Thursday, January 23, Okyeame Kwame said he had humbled himself to learn from the legends.
"I learnt from the likes of Rex Omar, Amakye Dede, Kojo Antwi and still learn from Nana Ampadu because I wanted to better my career and stay relevant for a long period of time.
"I still send my songs to Kojo Antwi and Amakye Dede to approve before I release them," he revealed.
According to Okyeame Kwame, he was more than willing to help any up and coming artiste succeed should they seek his advice on how he made it.
"My doors are always open to any serious artiste who really wants to make it by asking me the relevant questions. But the question I mostly get from young artistes is for me to either manage them or be their excusive producer which I will not do.
"I am not a record company but an artiste trying to survive and the best I can do for these young ones is to guide them in any way possible on how to make it as a musician and stay relevant for a long period of time," he said.
Giving other reasons on how a musician can stay relevant, Okyeame Kwame said the artiste has to be real.
"Just be yourself and don't lie about who you are not. Once Ghanaians identify you and love you for who you are, they will always be behind you.
"If you lie about your identity and pretend to be who you are not Ghanaians will not accept you when they know the truth. For example Shatta Wale is who he is today because every knows he is naughty," he said.
"Any artiste who wants to make it and stay relevant for a long period of time has to be respectful. Being respectful opens doors in so many ways and I have benefitted a lot from it. Individuals and corporate bodies are always willing to support you because of how respectful you are," he stated.
The seminar, put together by Kris8 Concepts attracted quite a number of young artistes who came in their numbers to learn from Okyeame Kwame who most of them said was their icon. Other musicians present at the event were Article Wan and Dark Suburb.
Source: Graphic Showbiz
Latest posts by Classic Ghana
(see all)