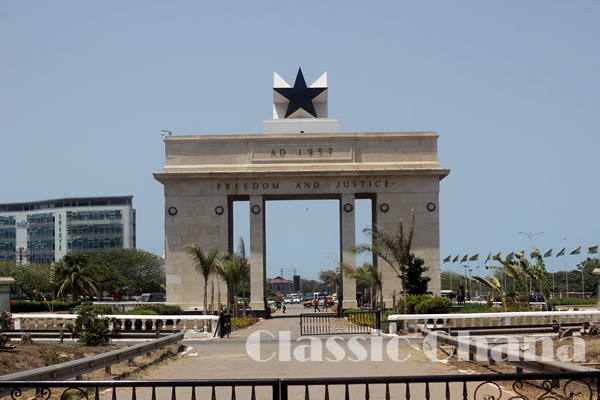 Socrates the Greek philosopher said, "An unexamined life is not worth living." Cases of Covid-19 recorded in Ghana coupled with the restriction on movement commonly known as the lockdown exposed the stark reality of how reactive we are as a nation about issues of social welfare and public health emergencies.
Stories have been told about Ghana's 1983 drought and famine and history does not give a pleasant account of that year. Media consultant Gyan-Apenteng Kwasi in his article "Lest we Forget- 1983- Thirty Years Ago" describes a scene most people will find very hard to believe today." The queues were mainly for uncooked kenkey; yes, we stood in line for hours just to buy the raw fermented corn dough to take home to cook. It was a privilege." Little did Ghana know that some thirty-seven years later a global pandemic, the novel Covid-19, would stir up the hunger conversation again.
According to the Friedrich Ebert Stiftung Institute, Ghana's workforce in the informal sector is pegged at 88% and this percentage of the workforce earns less money, irregular incomes and has little access to basic protection and services of the state.
After the Executive Instrument to ban movement was enforced, there was the need to cater for the needy and vulnerable. Thousands gathered at distribution centres for food; disregarding social distancing protocols. For people to say that "hunger virus" is worse than Covid-19 shows the magnitude of the issues at stake but one cannot blame these citizens as they live on a day-to-day basis and staying at home means starvation.
As a nation, we must not go back to sleep on these pertinent issues. History will not be kind to us if we sit, do nothing and await another crisis to have a talk shop while people suffer. All policies concerning social interventions must be implemented to the latter. Posterity they now say is tired of judging us.
The war against the Covid-19 did not need a top to bottom approach alone but a combination of different communication and implementation strategies. Many citizens had to demand space in the fight against this virus. In as much as we have found ourselves in a crisis, it is still incumbent on us to engage certain communities, opinion leaders and influencers.
Ghanaian boxer, Braimah Kamoko popularly known as Bukom Banku told Nana Aba Anamoah that he does not believe in Covid-19, and it would only take dead bodies to convince him and the people of Chorkor. But in another interview with Citi News' Vivian Kai Lokko on the enforcement of the lockdown, Bukom Banku expressed worry about the conduct of the police in enforcing the lockdown. He said "I am an elder in this community so before something of this nature should happen, I should hear about it from either the regional commander or IGP so that I can relay the information to my people. My people listen to me when I speak so the Police need to calm down with the spraying of hot water.
Our rules are different here but I agree with the restrictions the government is trying to impose because if one person here is infected by the virus, we will all contract it. All we are asking the police is for them not to treat this like its war." For Bukom Banku to say he and his people do not believe that Covid-19 is real was quite unfortunate and it is good that he was later pushing for dialogue and advocacy after realizing the seriousness of the issues.
We must have anticipated certain trouble spots before the lockdown and adopted effective strategies to prevent some of these incidents, non-compliance and chaos.
One core duty of the media is to give news. As part of reporting events during the lockdown, the media focused their covered stories on the poor, needy, vulnerable and the chaotic scenes of people scrambling for food and other essential items. The media is often critiqued for putting the spotlight on the influential in society since that is more appealing to the masses. As the media reports on some of the disturbing issues related to the Covid-19, we will urge them to also focus on exposing the real social issues of housing, economic activities, sanitation, health and many others so we get lasting solutions to these problems.
Covid-19 presents us with the perfect opportunity to fix a lot of public health issues and the media's role cannot be underestimated.
Politics is Ghana never seems to have a break. As the whole world battles with Covid-19, political parties have found innovative ways to get their messages to the electorates. Following the president's directive for all public gathering including political rallies to be suspended, the two main political parties NPP and NDC have taken advantage of Covid-19 to campaign.
Throughout the country and on social media, party officials and followers are seen donating personal protective equipment and food and this has not been without controversy. Dr Isaac Owusu- Mensah, a senior lecturer at the Department of Political Science, the University of Ghana in a news report, believes the season of the campaign will be shortened as compared to previous times and the shorter the campaign season, the better it is for political parties because the number of resources that political parties will deploy for the election will be reduced.
Dr Owusu Mensah is of the view that almost all the measures put in place to stop the spread of the virus except the lifting of the lockdown have given the government some political advantage. He said, "I think NDC should have also come on board not necessarily doing their own thing because all the resources that the government is putting on the ground are not from the NPP it is for the state so NDC should have joined them in the distribution of the food and that will reduce the incumbency advantage from the governing NPP but unfortunately it did not happen and when it comes to elections people reward political parties for what they have done and what they have not done." If our politicians could still take advantage of Covid-19, then what else can they not do? As citizens, we must become very assertive so that political parties do not take us for granted but work tirelessly to ensure that our nation develops.
Phil McGraw said, "Don't wait until you are in a crisis to come up with a crisis plan." If it ever happens that we face any crisis which we do not hope for, things must not be business as usual. We must develop plans and secure funding for any public emergency.
Source: African Post Online
Latest posts by Classic Ghana
(see all)