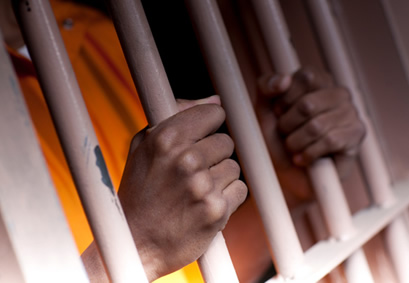 Three persons, including the Founder of the Church of Pure Christ at Tongo-Abui in the South Dayi District in the Volta Region, have each been fined GH¢13,200 by the Kpando Circuit Court for organising a church service in violation of the restrictions on public gathering as stipulated by Imposition of Restrictions Act, 2020 (Act 1012).
Apostle Sampson Agakpe, Maxwell Dzogoedzikpe, a junior pastor and Samuel Agakpe, Secretary of the church would each serve a four-year prison sentence if they fail to pay the fine.
The court, presided over by Nana Brew, convicted the three on their own plea after they had pleaded guilty for violating Act 1012.
As of Thursday, the convicted persons had been unable to pay the fine so they were subsequently screened for coronavirus disease (COVID-19) at the Ho Teaching Hospital after which they were processed and handed over to the prison authorities to begin their sentences.
Church service
Per the facts presented to the court, the police in Peki had a tip-off that Apostle Agakpe was organising a church service last Sunday (April 12, 2020).
According to the police, when they got to the church premises, Agakpe was preaching to a congregation of about 50 people.
Upon seeing the police, the congregants took to their heels while the police managed to arrest Agakpe and the other two church elders.
Imposition of Restrictions Act
The Imposition of Restrictions Act, 2020 (Act 1012) was passed by Parliament last month to give legal effect to the ban on public gatherings announced by President Nana Addo Dankwa Akufo-Addo to help contain the spread of COVID-19.
Per Section 6 of Act 1012, any person who fails to comply with the restrictions imposed by an Executive Instrument in compliance with Act 1012 "would be liable on summary conviction to a fine of not less than 1,000 penalty units (GH¢12,000) and not more than 5,000 penalty units (GH¢60,000) or to a term of imprisonment of not less than four years and not more than 10 years or to both."
Source: Graphic Online
Latest posts by Classic Ghana
(see all)