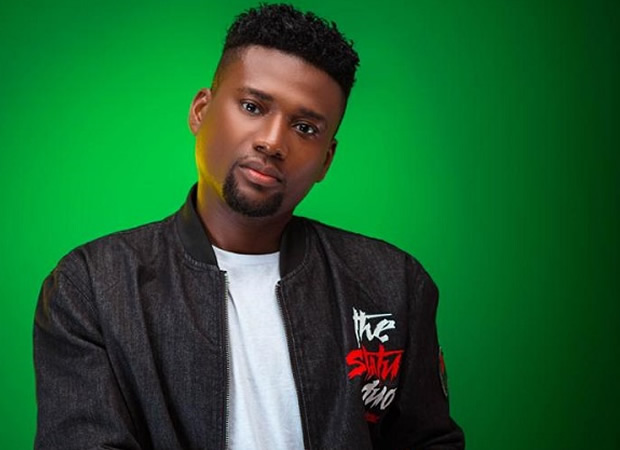 HIGHLIFE artiste, Kesse, who is now a born-again Christian, is asking Ghanaians to stop discouraging him from doing God's will.
According to him, since he came out publicly on his faith, friends and colleagues had been telling him he would come back to do secular songs.
"Since I was called by God, the message I mostly get is that I was not called by God and I will soon come back. The very least I expected from colleagues was to encourage and not to discourage me.
"I have had this calling for almost a decade and I always rejected the voice of the Lord but it is time to do His work," he told Showbiz last Monday.
According to Kesse, real name Michael Kesse Frimpong, there was no way he would be going back to the world because it was God who had called him to do His work.
"Those who wish I went back to the world better stop wasting their time because it is not going to happen. I have seen God and it's final, going back to the world will not be possible," he said.
Kesse explained that it was only when you were not called by God that you would be tempted to go back if your new image was not being accepted.
"I don't care whether my career dies, so far as I am winning souls for God, I am okay. It will be better to please God than to please man and lose out on the Kingdom of God. When God comes, I will answer to Him and not man," he stated.
The winner of TV3's Mentor 4 talent show in 2008 and first runner-up at Project Fame West Africareality show in 2010, said he had started evangelising on the streets and anywhere he found himself.
He is also out with two Gospel songs, Mehu Yesu produced by Genius Selection and Sweet Jesusproduced by TubhaniMuzik.
On whether he would collaborate with a secular artiste, Kesse, who won Best Male Vocalist at the Vodafone Ghana Music Awards(VGMA) in 2012, said it depended on the lyrics.
"I would not mind singing inspirational songs when I feature on a song but I would first have to listen to what the secular artiste is also bringing on board," he said.
With songs like Oh Yes and Treat Her Royal to his credit, Kesse said he would be dropping his maiden Gospel album by the end of this year.
Source: Graphic Showbiz
Latest posts by Classic Ghana
(see all)