THE debate about who really rules the home; whether it is the man or the woman, is an unending one and will go on for years to come.
For musician, Okyeame Kwame, the debate provided inspiration for his song Bra on his Made In Ghanaalbum which was launched recently.
At the launch, Okyeame Kwame explained that experience had taught him that no matter your physical attributes as a man, the woman is always the boss of the home.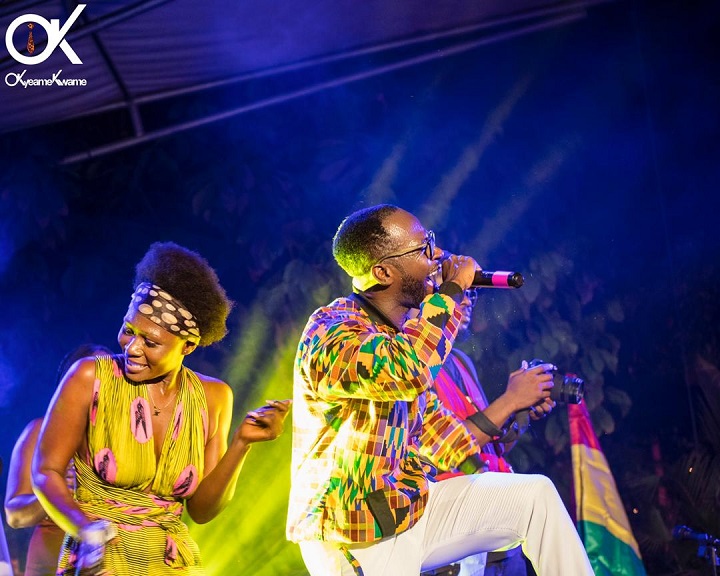 "Growing up I had a different mindset that when it comes to marriage and all. I thought I was going to be the boss in the home, I will know everything around the house and all but after all these years, I can confidently say, the woman is the one who runs the home.
"Because of how small my wife is, I thought I could boss her around but after 10 years, with what she has done and how she has kept things together, she is the boss.
"When it comes to the accounts, she handles them better; when it comes to the children's school and anything that has to do with it, she does it better and has the time for it; and when I come home tired and she wants to have sex, I have to give it to her so tell me, who runs the home now? So the Bra song which features Afriyie is to tell her that she is all I have," he said.
Okyeame Kwame also revealed that one of the things he had thought could make you a man is having a 'side chick' but had realised that was not true.
"I thought I could have a side chick and all that so I didn't have to care whether my wife was around or not but then after all that we have achieved together, my wife is all I need. Bra is reassurance to my wife that she is all I've got and no one can replace her," he stressed.
Source: Graphic Showbiz
Latest posts by Classic Ghana
(see all)