The Passport Office in the Central Region has said it recorded about 7,000 backlog of applications in just a 40-day hiatus resulting from a technical hitch.
The office, located at Acquarium in Cape Coast, has therefore, been inundated with dozens of applicants on daily basis since operations resumed on Friday, May 12.
Mr Michael Brako Asante, the Officer in Charge, Passport Application Centre, Cape Coast, has however, assured that they were working relentlessly to clear all the backlogs by the end of June.
In an interview with the Ghana News Agency (GNA), Mr Asante explained that operations were temporarily halted because, their server broke down abruptly on Thursday, March 30 due to an excessive power fault.
Consequently, the biometric data of applicants, including photos, onto the system could not be captured, compelling the office to take application forms after vetting for applicants to wait until the challenge was rectified.
"We took the server to Accra and filed an official complaint. The supplier gave us a new server which we got on May 12 and asked us to fix the power situation and that is what prolonged the challenge," he stated.
As a result, applicants, most of whom travelled long distances, were left disappointed and stranded while others resorted to other regional offices after several visits.
"We have not officially arranged appointments with applicants, but the place is already overcrowded. We will start calling them from next week to deal with the backlog," Mr Asante said.
On the advice of the suppliers of the server, he noted that the Ministry of Foreign Affairs and Regional Integration was planning to rewire the entire office to forestall any reoccurrence.
"In the meantime, we have been given an Automatic Voltage Regulator to enable us do our work," Mr Asante said.
Some of the applicants who spoke to the GNA expressed frustrations with the process, saying it had been stressful.
An applicant, Mr Bismark Baah, said he travelled from Twifo-Praso and arrived at the Passport Office around 0800 hours but as of 1500 hours, he had not been attended to.
"When I asked, I was told there were a lot of applications lying down from last month and so I should exercise patience.
"I am hoping that it will get to my turn before they close, otherwise, I will find a place to sleep in Cape Coast until I am done," he said.
Another applicant and student at the University of Education Winneba (UEW), Mr Michael Debrah, indicated he left campus with his colleagues as early as 06:00 hours with the hope of going through a smooth process but he was disappointed.
"We were led here by our Hall President around 08:00 hours but it is yet to get to our turn. We are hopeful and ready to wait until they attend to us," he said.
Ms Kate Bentil, a National Service Personnel teaching at Abura Domenase, recounted visiting the Passport Office on Friday, May 05 and after the first phase, was asked to go and return later because the machines were not working.
"I was told I will be called when the machines start but I was not called. It has been very frustrating considering my distance and cost of travelling.
"I always seek permission from my head mistress not knowing whether it will be granted or not. If I am not able to do it today, it means I will not go to school on Monday because I must come back," she added.
Source: GNA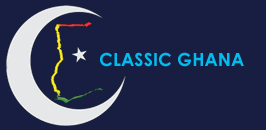 Latest posts by Classic Ghana
(see all)