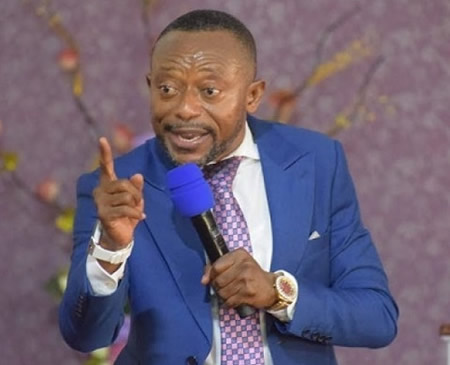 The Christian Council of Ghana (CCG) and the Ghana Catholic Bishops' Conference (GCBC) have condemned the recent "so called prophecies" of death concerning some revered leaders of the nation.
The two Christian institutions condemned, in particular, the prophesy of death by Revered Isaac Owusu Bempah, the Founder and Leader of Glorious Word and Power Ministries International Church.
The prophesy indicated the death of Vice-President Alhaji Dr Mahamadu Bawumia and Sheik Nuhu Sharabutu, the National Chief Imam, in 2019.
Similar prophecies of death have been made concerning Ex-President Kufuor, his wife and Ex-President John D. Mahama by some other Pastors.
This was in a joint statement issued and signed by Rev. Fr. Lazarus Anondee, the Secretary General of the GCBC, and Rev. Dr. Cyril Fayose, the General Secretary of the CCG, and copied to the Ghana News Agency on Friday.
"We describe these developments as unfortunate and unwarranted," it noted.
However, the statement appealed to all those who felt offended by the pronouncements of Rev. Owusu Bempah not to take the law into their hands by vandalizing property and threatening human life but must address their grievances through the appropriate channels.
The two institutions in May 2018 issued a joint communique and expressed their concerns on various abuses by "some men and women of God" in the name of spirituality, prophetic revelations and divine interventions.
"We noted how these abuses in the Christian fraternity tend to discredit the Gospel and appealed to all such Christian leaders to desist from these negative practices," it said.
The statement said the prophet, as a spokesperson of God, was tasked with the responsibility of speaking on behalf of God and provide interpretation from God's perspective about past events, present circumstances and future possibilities "and not what will inevitably happen."
"Prophecies are, therefore, meant to bring people closer to God as well as to redeem and not purposely for destruction or doom as being pronounced by some prophets of recent times," it said, adding that "God has the prerogative to change any prophecy".
The statement, therefore, called on the men and women of God who were noted for being proponents of such prophecies of doom to desist from such utterances "since these unguarded statements only serve to breed tension and division among citizens and so threaten the peace and stability of our dear nation".
"We would like to conclude by urging all Ghanaians to continue to exhibit high levels of tolerance so as to ensure peaceful co-existence with all, no matter our religious or political differences," it said.
"We wish all Ghanaians a peaceful and violence free 2019. May the good Lord continue to direct our actions according to His will".
Soure: GNA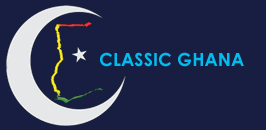 Latest posts by Classic Ghana
(see all)