A nine year old girl is battling for her life at the Korle Bu Teaching Hospital after she was allegedly defiled by her 53-year-old grandfather, Peter Appiah Kubi.
Mr Kubi, a security man He has denied the allegations.at an international school in Somanya in the Eastern Region, has been remanded into police custody by the Odumasi Krobo Circuit Court.
Briefing the court presided over by Mr Frank Degbe last Thursday, the prosecutor, Deputy Superintendent of Police (DSP) Akwasi Yeboah, said the complainant — father of the child — who lived at Korledjien, a suburb of Somanya, lodged the complaint against Kubi, his father-in-law (the father of his wife).
Condition deteriorates
DSP Yeboah said about two weeks ago, the victim fell sick and complained of stomach ache.
The complainant gave her first aid, but when she did not get better, he took her to the Somanya Polyclinic where she was treated and discharged on August 22, 2019.
"Her condition got worse, however, which forced her parents to rush her on September 1 to the Somanya Polyclinic where it was detected that the victim had been defiled," DSP Yeboah told the court.
The prosecutor said "at the polyclinic, when her mother, Esther Nkrumah, who is a witness in the case, interrogated the victim, she mentioned her grandfather, Mr Kubi, as having defiled her on three different occasions in his room and threatened to kill her if she told anybody about it.
DSP Yeboah said because the victim's condition was deteriorating, she was referred to the Atua Government Hospital for treatment but health workers there also referred her to the Korle Bu Teaching Hospital in the Greater Accra Region for further treatment because her condition was critical and needed specialist intervention.
On September 3, the complainant made a formal report to the police and the accused was arrested.
The case, the police said, was still under investigation.
Survival
The complainant is currently with his daughter at the Korle Bu Teaching Hospital, where surgery is expected to be performed on the victim to save her life.
The complainant, an electrician, in an interview with the Daily Graphic, appealed to the public for financial support since he had spent all his money since the matter came up.
Source: graphic.com.gh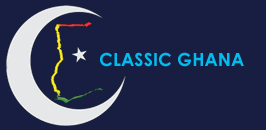 Latest posts by Classic Ghana
(see all)