Actress Juliet Ibrahim has taken a swipe at Actor and tailor Elikem Kumordzie for disrespecting veteran actor Kofi Adjorlolo.
Juliet Ibrahim describes Elikem's comments that actors and actresses should get a day job aside acting so they don't solely depend on movies as a source of income as "an unintelligent rant" asking him [Elikem] when did he start acting.
In a viral video form the studios of Peace FM discussing the claims of Kofi Adjorlolo of some movie producers owing him, things got a little rough and Elikem raised his voice on the veteran actor Kofi Adjorlolo.
The reactions did not go down well with Juliet Ibrahim and commenting on the video she said "such an unintelligent rant from Elikem. Frigging disrespectful and has no manners. When did he even start acting? Nonsense! Thank God Elikem blocked me on his page cus I would have sent him more messages to correct his shallow mindset."
Below is the full comment
"Such an unintelligent rant from Elikem. Frigging disrespectful and has no manners. When did he even start acting? Nonsense! Thank God Elikem blocked me on his page cus I would have sent him more messages to correct his shallow mindset. Nobody is talking about actors not having side jobs and other sources of income. What uncle Kofi complained about is the fact that producers are OWING HIM MONEY FOR HIS ACTING JOBS! Common sense means we are to discuss the fact that producers are owing and taking actors for granted in the industry. Nobody is asking ur opinion on how people should quit acting and find other jobs and let producers continue to do the shit they're doing! Elikem u must be no different from those producers. Since it's ok to owe people their hard-earned money. I wonder how many people u owe. Stop the clout chasing wit all this noise n showing ur true colors. Wrong timing to come rant about other jobs when the issue at hand is about producers owing . 2 different issues!!!"
Source: etvghana.com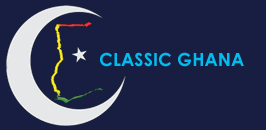 Latest posts by Classic Ghana
(see all)