Ghanaian actress Juliet Ibrahim has recounted how her dad was absent in her life when she turned 18, a situation which resulted in her looking for comfort in older folks.
The Actress who took her turn on The Delay show, stated, although she longed to share some quality time with her father during that period, she didn't have the opportunity because he disappeared in 2003 and resurfaced in 2010 when she had already grown into an adult.
According to Juliet, her dad's disappearance also made her assume the responsibility of taking care of her mum and younger siblings at an early stage since she was the eldest child.
"I was 18 years when my dad left me. We lost contact with him. It affected me a lot because I had to grow up very fast and take up a lot of responsibilities because he was not around. We were very close and I used to like my dad a lot so I just felt a whole lot of disappointment. It was my first heartbreak from a man and it really made me to start looking for comfort in someone else or anybody that is older" she added.
The soft-spoken actress recently launched her autobiography titled 'A Toast to Life' which focuses on her journey through life and how she survived the 7-year war across Liberia, Lebanon, and Côte d'Ivoire, Broken Relationships, Single parenthood, and a fresh start to life.
Source: ghanaweb.com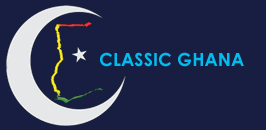 Latest posts by Classic Ghana
(see all)