An argument over a thesis turned fatal as a student allegedly killed his professor by slashing her throat.
The incident happened Monday afternoon, May 2, at the North Sumatra Muhammadiyah University (UMSU).
The professor, Dr Hj Nurain Lubis, was a 57-year-old lecturer in the Faculty of Education, in the Guidance and Counseling department. A local media report said Lubis and her student, Rormardo Sah Siregar, 21, was having a conversation about Siregar's thesis, which led to the argument.
Lubis then headed for the bathroom.
She was attacked in front of the bathroom on campus at what is known as Building B, as she left the toilet.
Said to have been offended by their conversation, the student slashed Lubis' neck before she reportedly screamed and collapsed on the floor.
"She was immediately taken to the hospital with her injuries. We do not know why he did it," a student is quoted by local reports.
Siregar allegedly hid in the bathroom as an angry mob formed outside. He stayed inside until local police came to take him.
The student is currently under investigation.
Grief
In a statement, the university said it would set two days of mourning on Tuesday and Wednesday, over Lubis' passing.
"The director and the entire academic community of UMSU expresses deep sorrow over this tragedy. As a form of grief, all the activities of lecturing and administration from campus will be suspended for two days to give time to mourning," it said.
UMSU said it continues to cooperate with the police to prevent similar incidents from occurring.
Students also expressed their sadness over Lubis' death. Facebook posts called her a motherly figure on campus.
Lubis' younger brother, Muhammad Zein Lubis, said his sister had 3 sons and a daughter, and two grandchildren. She was the 4th of 9 siblings.
"My family cannot believe something like this could happen. My sister was a good person, friendly and faithful," the younger Lubis told media.
He also blamed the college for his sister's death, and said there should be tighter security in campus to prevent future incidents.
"My family hopes the perpetrator will be punished by law, and given the harshest punishment," he said.
Source: Rappler.com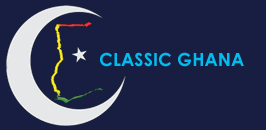 Latest posts by Classic Ghana
(see all)