President Akufo-Addo has on behalf of the people of Ghana expressed his deep condolences to the family and loved ones of the late George Floyd, an African-American killed by a policeman in Minneapolis, Minnesota, USA on May 25, 2020, while being arrested for alleged use of a counterfeit $20 bill.
The President in a Facebook post Monday said George Floyd's killing by a white police officer carried with it an all too painful familiarity, and an ugly reminder, saying "It cannot be right that, in the 21st century, the United States, this great bastion of democracy, continues to grapple with the problem of systemic racism."
He said "Black people, the world over, are shocked and distraught" by the killing.
"We stand with our kith and kin in America in these difficult and trying times, and we hope that the unfortunate, tragic death of George Floyd will inspire a lasting change in how America confronts head on the problems of hate and racism."
George Floyed's death has sparked widespread protests and destruction.across several cities in America while a white Minneapolis police officer, Derek Chauvin, caught on video with his knee buried in Floyd's neck for over eight minutes while the latter lay on the floor with his hands cuffed, faces criminal charges.
He and three others who were effecting Floyd's arrest had initially been sacked from the jobs a day after the incident.
Read post below:


Source: Graphic Online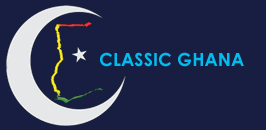 Latest posts by Classic Ghana
(see all)